April 05, 2023 |
Green design meets education: a solar panel conference table wows Augsburg University of Applied Sciences
Sustainability is not just a buzzword - it is a movement that is changing our world. More and more companies and educational institutions are turning to environmentally friendly and sustainable solutions to have a positive impact on our planet. A remarkable example of this creative collaboration is the partnership between Augsburg University of Applied Sciences and meteocontrol GmbH, a company that develops solutions to increase the efficiency of renewable energy plants.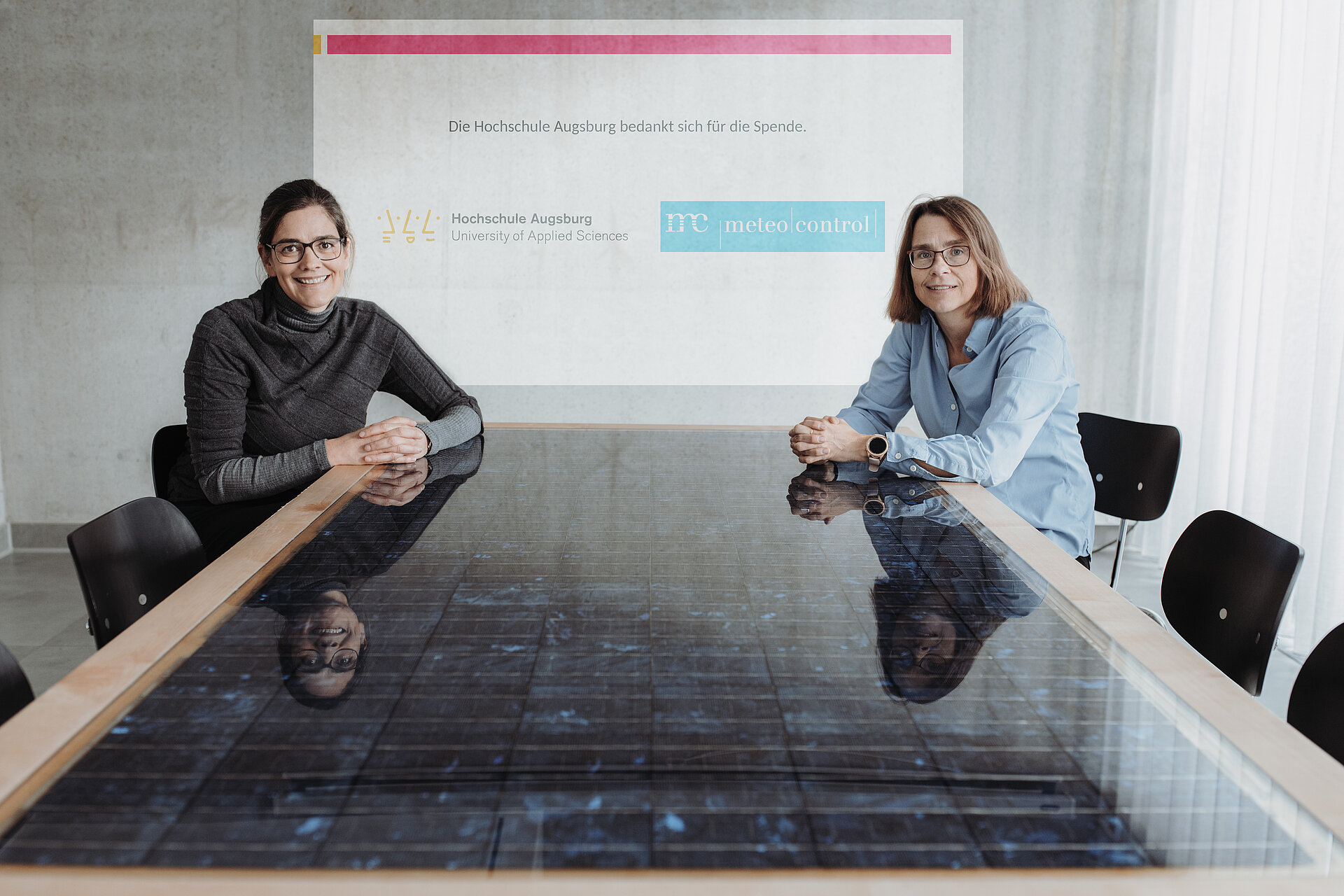 A table that makes a statement
Imagine walking into a room and seeing a conference table made from a real solar panel. This impressive piece of furniture is not only an eye-catcher, but also a powerful symbol of sustainability in action. Just such a table was donated by meteocontrol GmbH to Augsburg University of Applied Sciences, and it now stands proudly in the "Gateway to the AI Production Network". At this table, the university community is constantly reminded that sustainability must be thought of in all its facets - from energy efficiency to resource conservation to the responsible treatment of people.
The inspiring journey of the solar table
The table is not only a work of art, but also an impressive example of upcycling and the circular economy. After years of producing clean solar energy, a talented carpenter transformed the retired panel into a unique conference table. The table first served at meteocontrol for meetings and negotiations before eventually finding its way to Augsburg University. There, it now serves as a central piece of furniture for the meetings of the "Sustainability Task Force".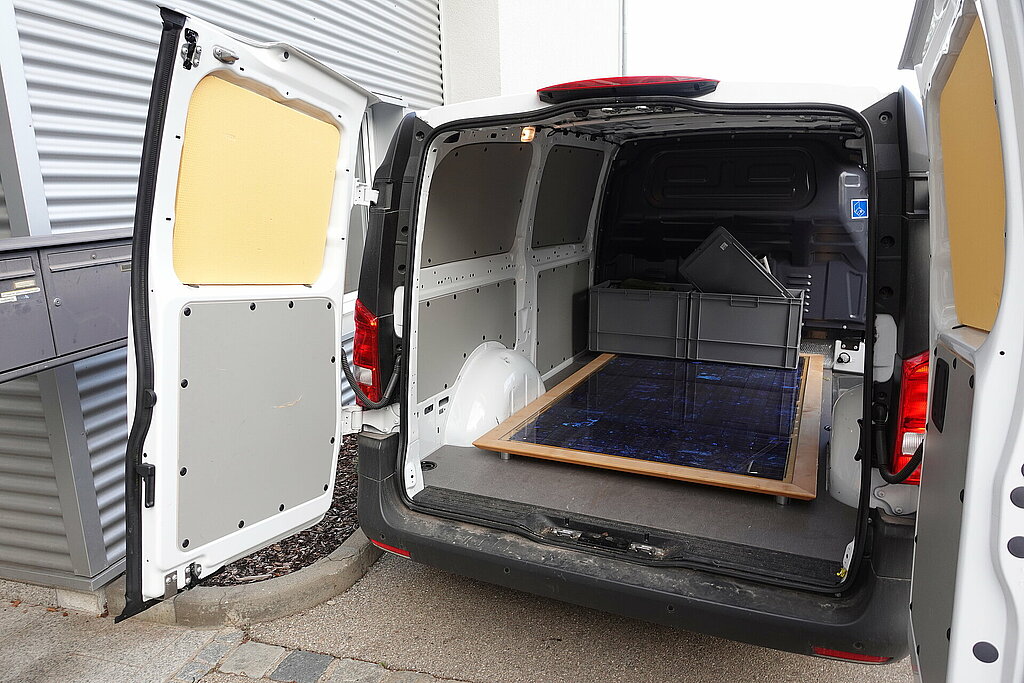 Together into a bright green future
The partnership between Augsburg University of Applied Sciences and meteocontrol shows how the joint commitment to a greener and better future is bearing fruit. The university has set itself the goal that no student leaves university without knowing the global sustainability challenges. To achieve this goal, new sustainable modules and courses, climate protection concepts and numerous sustainability measures are being developed.
Conclusion
The Solar Table at Augsburg University of Applied Sciences is a fascinating example of how creative ideas and collaboration between businesses and educational institutions can lead to innovative and sustainable solutions. This story shows that sustainability is not only a necessity, but also an exciting and inspiring field that encourages us all to make our contribution to a better future. May many more such projects follow!
Denis Dworatschek
The author Denis Dworatschek has been Product Marketing Manager since 2022. What excites him about his job is to further establish meteocontrol's solutions on the international market and to address new target groups.