Hub 6 Port RS485 S
In addition to repeater functionality, the 6-port hub RS485 S allows the setting up of a network with star topology. Up to 6 bus segments can be cascaded by other hubs or repeaters.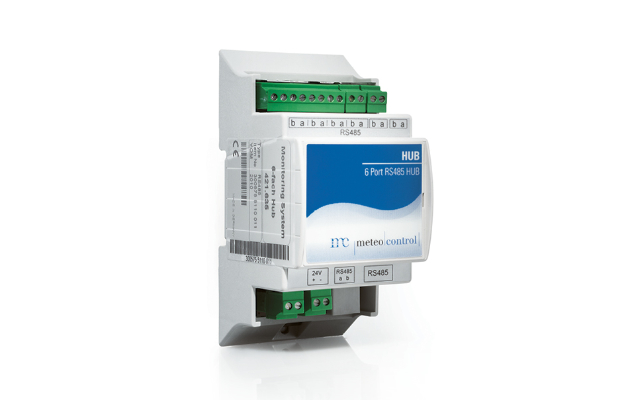 Fieldbus Extension Box
With the Fieldbus Extension Box you can build a star layout RS485 network. The integrated RS485 hub has one RS485 input channel and six RS485 output channels.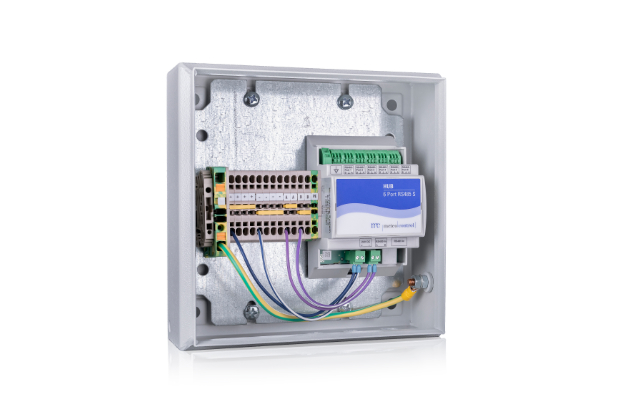 5 Port Ethernet Switch - 5 x 10/100TX
The 5 port Ethernet switch is distinguished by simple functionality and ease of use. Through the switch smooth communication between up to 5 network devices is possible.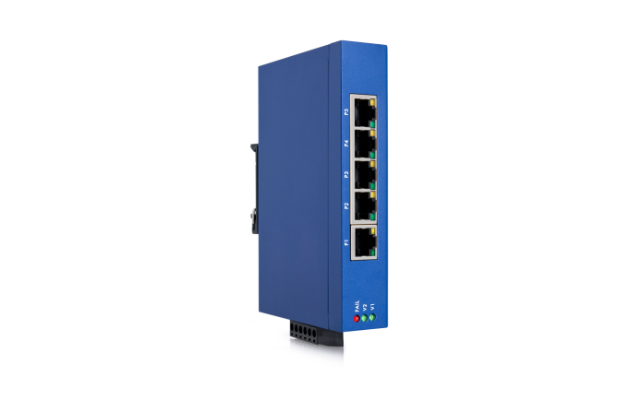 Cellular Radio Router
The cellular router enables secure connections between local and remote networks. The 2 port VPN Ethernet router EBW-E100 is the ideal add-on in networks with existing Internet access for establishing a protected VPN connection between the direct marketer and the direct marketer interface by meteocontrol. Also the EBW-H100 and EBW-L100 ensure the security of data with built-in firewall and the ability to connect via VPN or IPsec. Existing network structures on the system require no changes.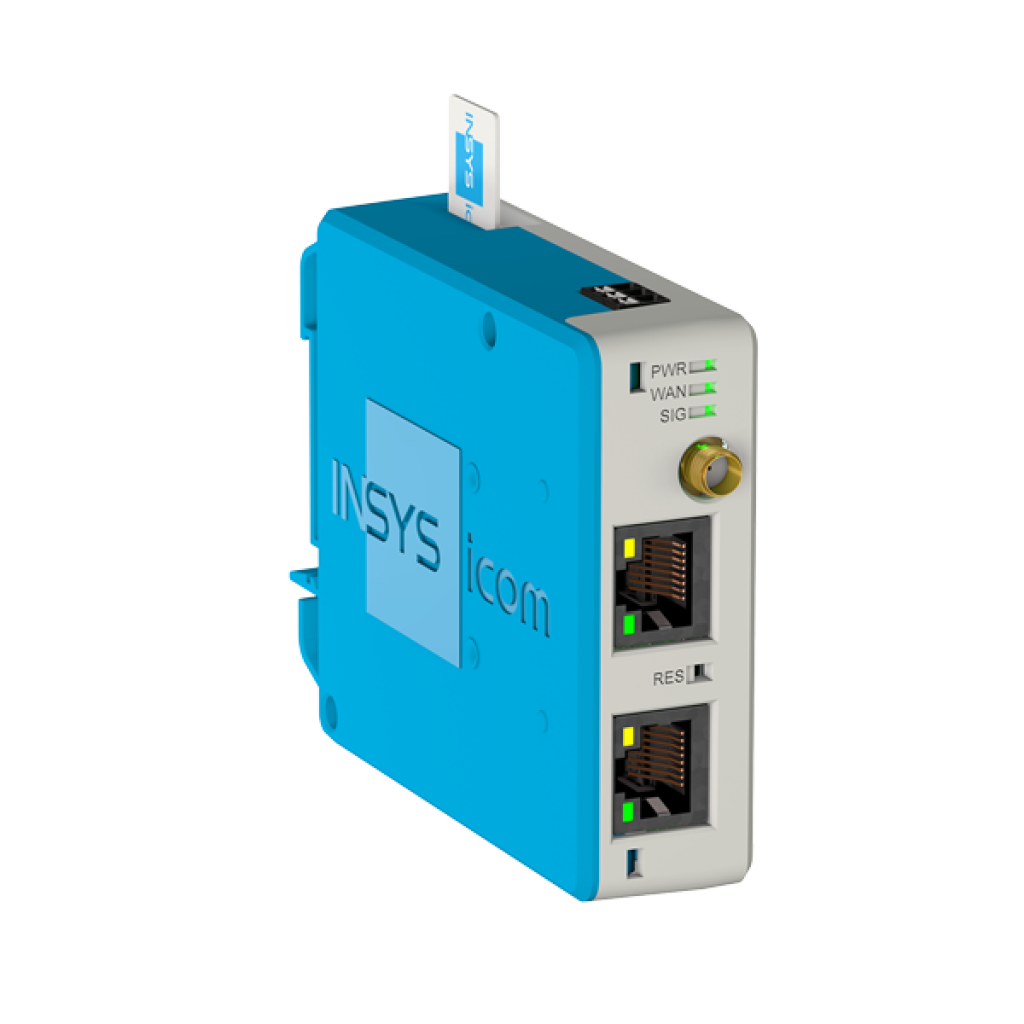 Connectivity Center
The Connectivity Center enables a secure and fast transfer of data over an open VPN connection for remote monitoring and remote control of systems. The service staff can react to defects and rectify any errors immediately by remote access to all locally connected network devices.
Unmanaged / managed FO switch
Conventional copper cables (via Ethernet/LAN) are limited to a length of approx. 100 m. With fiber optic cables, it is possible to realize line lengths in the kilometer range - depending on the components used, over distances of up to 5 km (multimode) or up to 30 km (singlemode). Data transmission via optical fibers is particularly characterized by its insensitivity to electrical and magnetic interference, the potential separation of transmitter and receiver, and by longer ranges in contrast to copper-based lines.
EL100-4U/4TX-2FX-MM-SC, 6-port unmanaged FO switch, Multimode (MM)
EL100-2MA/6TX-2FX-MM-SC, 8-port managed FO switch, Multimode (MM)
EL100-4U/4TX-2FX-SM-SC, 6-port unmanaged FO switch, Singlemode (SM)
EL100-2MA/6TX-2FX-SM-SC, 8-port managed FO switch, Singlemode (SM)
Splice boxes
Splice boxes provide a specific handover point / interface, e.g. in the control cabinet, and reduce strain on the cable.
FIMP-XL-8xSCD-50-MM, 8-port splice box, Multimode (MM)
FIMP-XL-8xSC/SC-D/°-PC SB9-SM, 8-port splice box, Singlemode (SM)
FO patch cables
Cost-effective fibre cabling solution for short distance transmission, such as for establishing a connection between splice box and FO switch.
MM-50-SC-SC 2.0m, FO duplex patch cable 2.0m, Multimode (MM)
SM-9 SC/SC 2.0m, FO duplex patch cable 2.0m, Singlemode (SM)
Traverse for compact wind sensors
For mounting a wind speed sensor or a wind direction sensor on a mast.
Universal sensor holder (irradiation)
For mounting irradiance sensors in the immediate vicinity of PV system modules.