Revolution Booster Kit
Fast grid connection thanks to modular package solution
Calculating time and costs more and more precisely while keeping an overview of all processes - planners, investors and builders of PV systems are confronted with increasingly complex requirements due to the professionalism of the industry. In Germany, there are a number of challenges to be faced when it comes to connecting to grid operators and solar power traders.
Contact us now
Turnkey solutions and the implementation of essential project phases by experienced specialists are already the means of choice for a large number of project planners. The professional support empowers them to optimize the following work steps, among others:
✓ Streamline planning processes
✓ Reducing processes and interfaces
✓ Simplifying cost calculation
✓ Shortening delivery times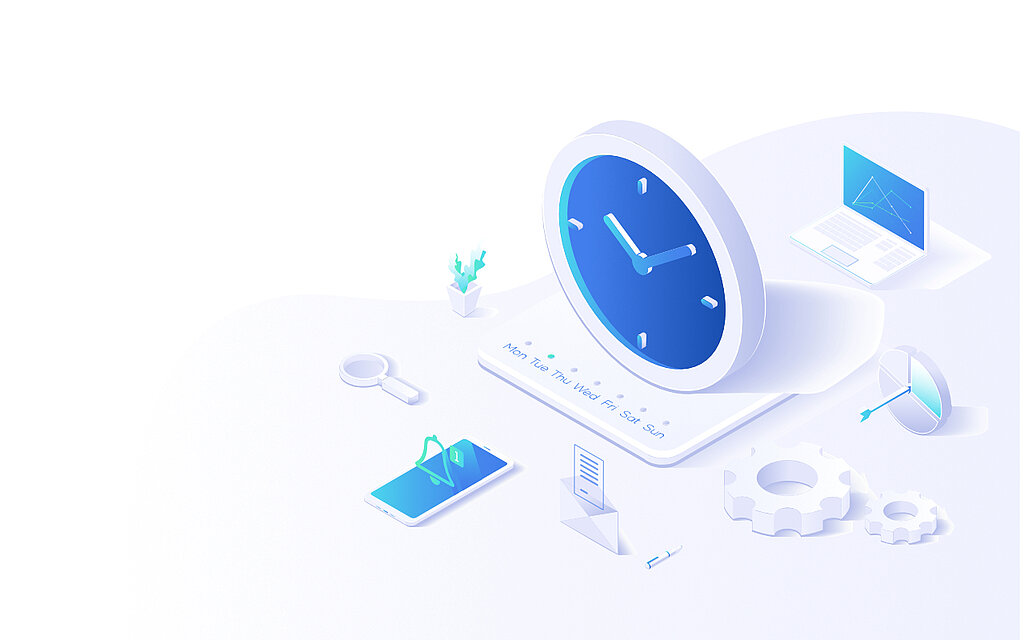 The fastest connection to the grid operators
We have developed the REVOLUTION BOOSTER KIT especially for all project planners and EPCs who want to accelerate their grid connection process. The standardised all-in-one package consists of our certified* Power Plant Controller. Services such as planning and commissioning are included. It contains a PPC control cabinet and a battery backup. This can buffer the control cabinet depending on the required backup time (0/4/8 hrs).
Contact us now
Standardized and scalable
With the all-in-one driver of the proven blue'Log® X Series, you meet a high protocol diversity with maximum flexibility. The range of functions can be easily expanded and adapted to any project-specific plant topology. All interfaces are modular and thus allow for a high scalability.
Stakeholders under control
We coordinate the PPC concept with all relevant stakeholders (grid operators, solar power traders, EPC) and commission the Power Plant Control solution in compliance with VDE-AR-N 4110. You also have the option of easily booking additional services (such as metering point verification) as required in addition to your package.
An investment that pays off
You receive the REVOLUTION BOOSTER KIT from meteocontrol as a turnkey system at a fixed price. This provides you with a long-term calculation basis that gives you investment security. We assume the risk to give you more planning security in times of volatile market prices.
Power Plant Control by meteocontrol
Reliable Grid Code Compliance
Fast and reliable control at the grid connection point: The Power Plant Controller (PPC) supports national as well as international grid codes and thus enables grid-compliant feed-in of photovoltaic plants at low, medium and high voltage levels worldwide.
For this purpose, the powerful blue'Log® X Series offers a wide range of functions for active and reactive power control. Thus, we guarantee improved grid stability - independent of the manufacturer. Modularity and scalability allow customized PV power plant control and provide the necessary flexibility to meet the high diversity of grid connection requirements.
Contact us now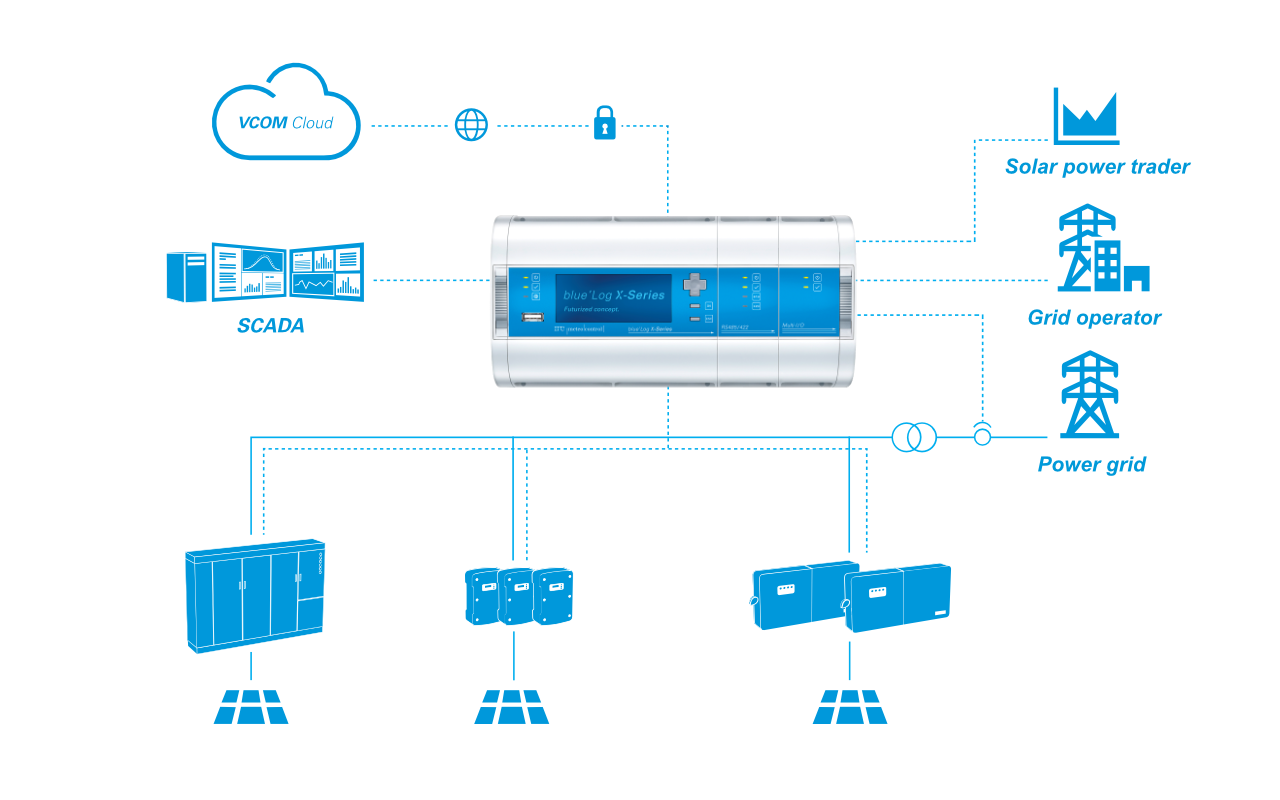 Certified compliance
The Power Plant Controller (PPC) based on the controller blue'Log XC is certified according to the Technical Connection Rules for Medium Voltage (VDE-AR-N 4110) and High Voltage (VDE-AR-N 4120) valid in Germany.
The electrical characteristics and functions of the controller were measured in accordance with FGW TR3 and successfully awarded a component certificate by the independent, accredited certification body DNV GL Renewables Certification in accordance with FGW TR8.
In order to be able to evaluate the control behavior of the active and reactive power control in the planning phase, the simulation model validated according to FGW TR4 can be used for the purpose of plant certification.