VCOM Cloud
Everything in the right place
Our VCOM Cloud provides you with a comprehensive solution for your PV portfolio. We combine professional monitoring, digitalized service management and the reliable hosting of your data on our open platform to give you every opportunity to work efficiently and cost effectively.
Profit as an O&M manager, investor or asset manager from our experience and the systematic enhancement of our cloud solution. With our monthly releases, we carefully serve the needs of our customers and the world market.
The sustainable in-house development work acts as the foundation for the exceptional performance and availability of the VCOM Cloud. Discover new ways to link your data and processes with our VCOM API. Our proven VCOM Monitoring and the new VCOM CMMS serve as the pillars of the future-focused, digitalized management of your portfolio. As a result, you will be optimally prepared for the global surge in photovoltaic growth. Together with the blue'Log X-Series or the local SCADA Center, we are also able to provide you with the right solution for monitoring and plant control on your PV system. Optimally linked to the VCOM Cloud, of course. So that everything is a snap for you.
Schedule a VCOM demo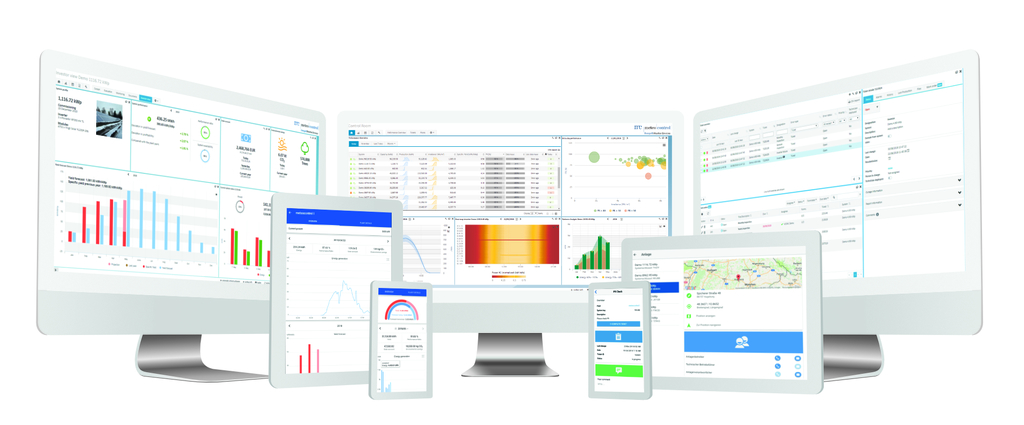 Monthly releases
Our wealth of experience and comprehensive expertise are used to further develop the VCOM all the time. Thanks to monthly software releases, you always benefit from the very latest innovations.
Read more about new features