August 05, 2022 |
Up for a coffee with... Philipp
As in any office, the kitchen at meteocontrol is the hub where colleagues from all departments meet. Today, while enjoying our second coffee in the kitchen, we bumped into Philipp.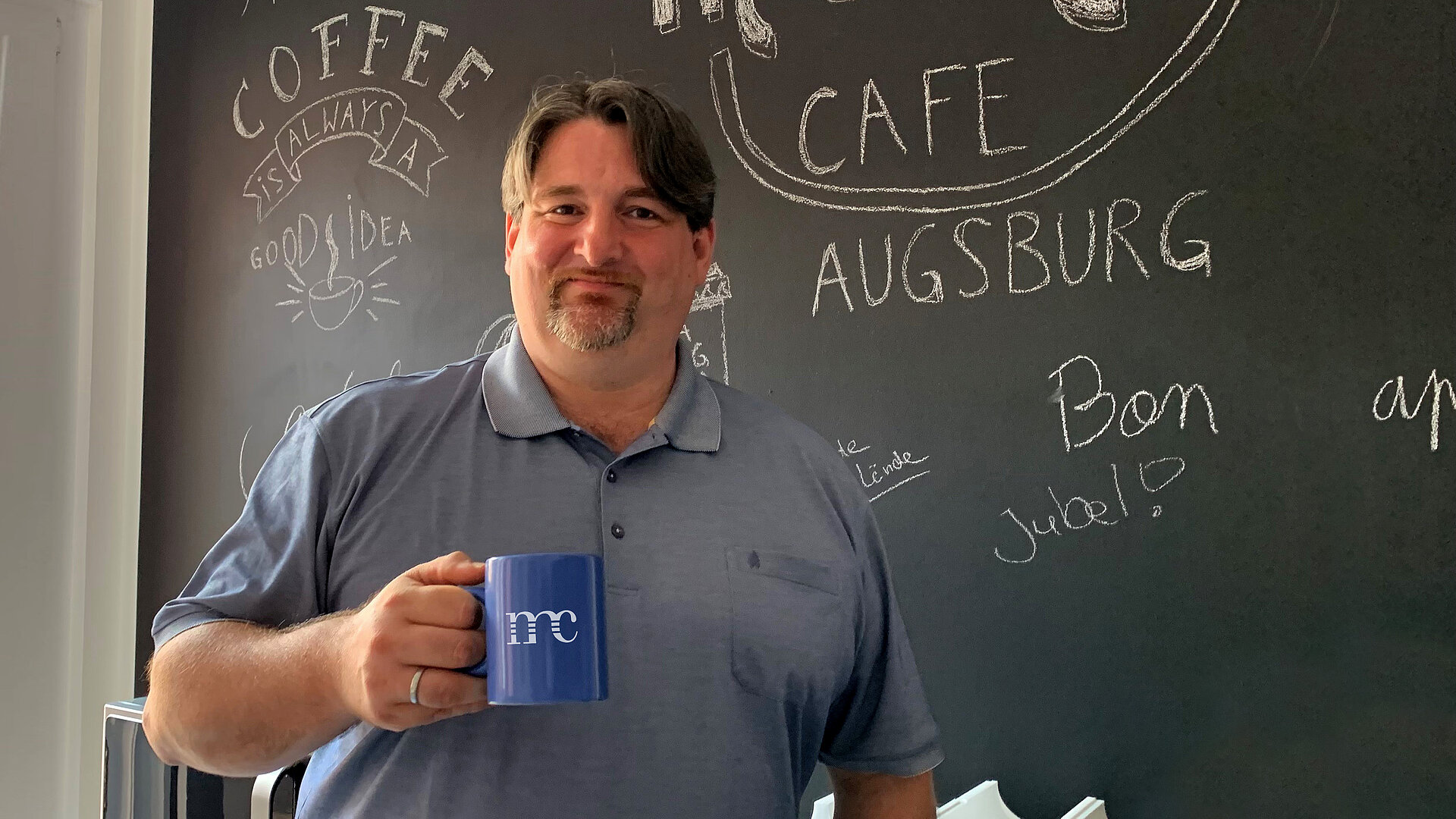 mc: Hey Philipp, long time no see! How's work?
Philipp: Hi! How nice to meet you here! Yeah, everything's going well for me so far. I'm working on a really exciting project with my team right now.
mc: Tell me, in which country are you active this time?
Philipp: Namibia. We are currently acting as Power Plant Controller at a site whose feed-in surplus also feeds into the public grid. In this role, we are responsible for the nationally applicable feed-in regulations - and especially in international projects it is one of our core competences.
mc: Not bad, that sounds like an important task. But what does it actually look like in general on the African continent?
Philipp: A lot is happening there. The entire African continent is in the midst of a transformation. Diesel generators are increasingly being supplemented by PV power plants and battery storage. Especially with plants where new and old technology work together, you have to develop individual solutions and sometimes think a little out of the box.
mc: Okay, wow, now your job sounds even more important! Does the collaboration in your team work well? Or is it more of a "many cooks spoil the broth" situation?
Philipp: Our 20-person Project Solutions team consists of ten different nationalities and we are spread across several locations in Europe, South America and Asia. Our headquarters in Augsburg serves as a "center of competence" that supports our colleagues in the other locations with complex issues. So we can't exactly speak of bad cooperation ;) Nevertheless, we could really urgently use support in the Project Solutions area from one more Commissioning Engineer and PLC Programmer...
mc: We know your situation; we are also looking for new colleagues in our department. Overall, though, a lot of new faces have joined mc lately, don't you think?
Philipp: Oh yes, definitely. I'm also very happy that we welcomed three female team members to our team last year. Recently, Sabrina and Sophie reported on the blog about how important it still is to promote women in STEM professions, even in 2022.
mc: Yes, you're absolutely right. We'll definitely keep our eyes open and hope that your team will soon be joined by another Commissioning Engineer and PLC Programmer.
Philipp: Thanks! I should get back to my desk or my coffee will get cold.
mc: See you then!
>>>> Join our team! We're looking for a Commissioning Engineer, PLC Programmer (all genders) and have many other vacancies.