Specially designed for the solar industry – raise the efficiency of your operations & maintenance work processes with our latest application: VCOM CMMS
With VCOM CMMS (Computerized Maintenance Management System), you'll get a holistic solution to speed up your O&M processes. VCOM CMMS is a powerful tool specially tailored for the needs of the photovoltaic industry. As systems and portfolios are expanding and rapid access to information is becoming increasingly important, VCOM CMMS enables you to digitize and automate the time-consuming processes initiated after the fault detection on pv power plants.
VCOM CMMS lets you fully customize your templates and reports and offers an all-in-one place master data administration for all of your documents like contracts, safety instructions, directions and many more. VCOM CMMS is a tool that boosts both the quality and the efficiency of your asset, document and work order management.
If you have already been working with VCOM (Virtual Control Room), there is no need to switch to a new tool: VCOM CMMS is fully integrated in the VCOM Cloud.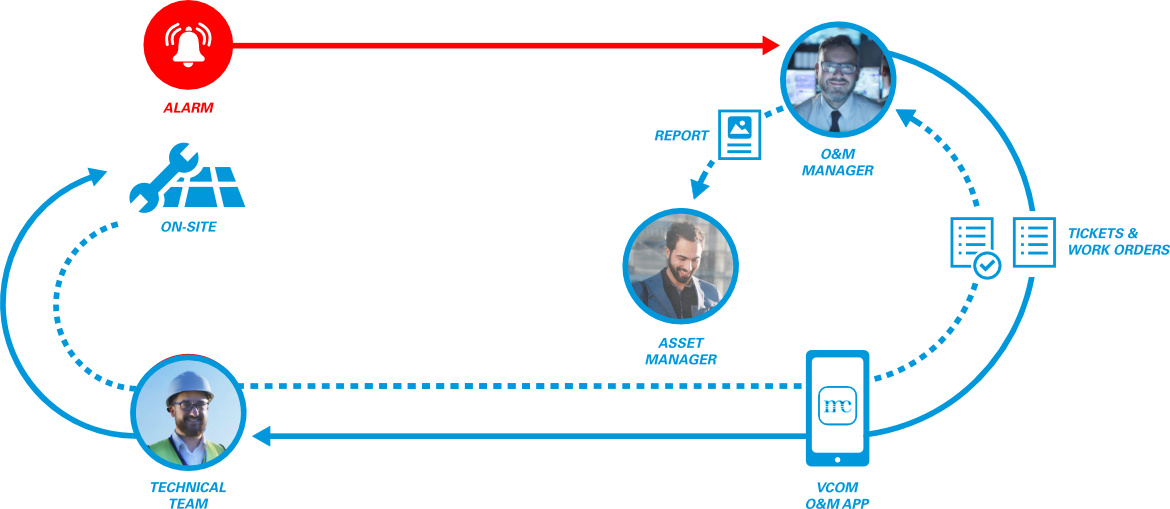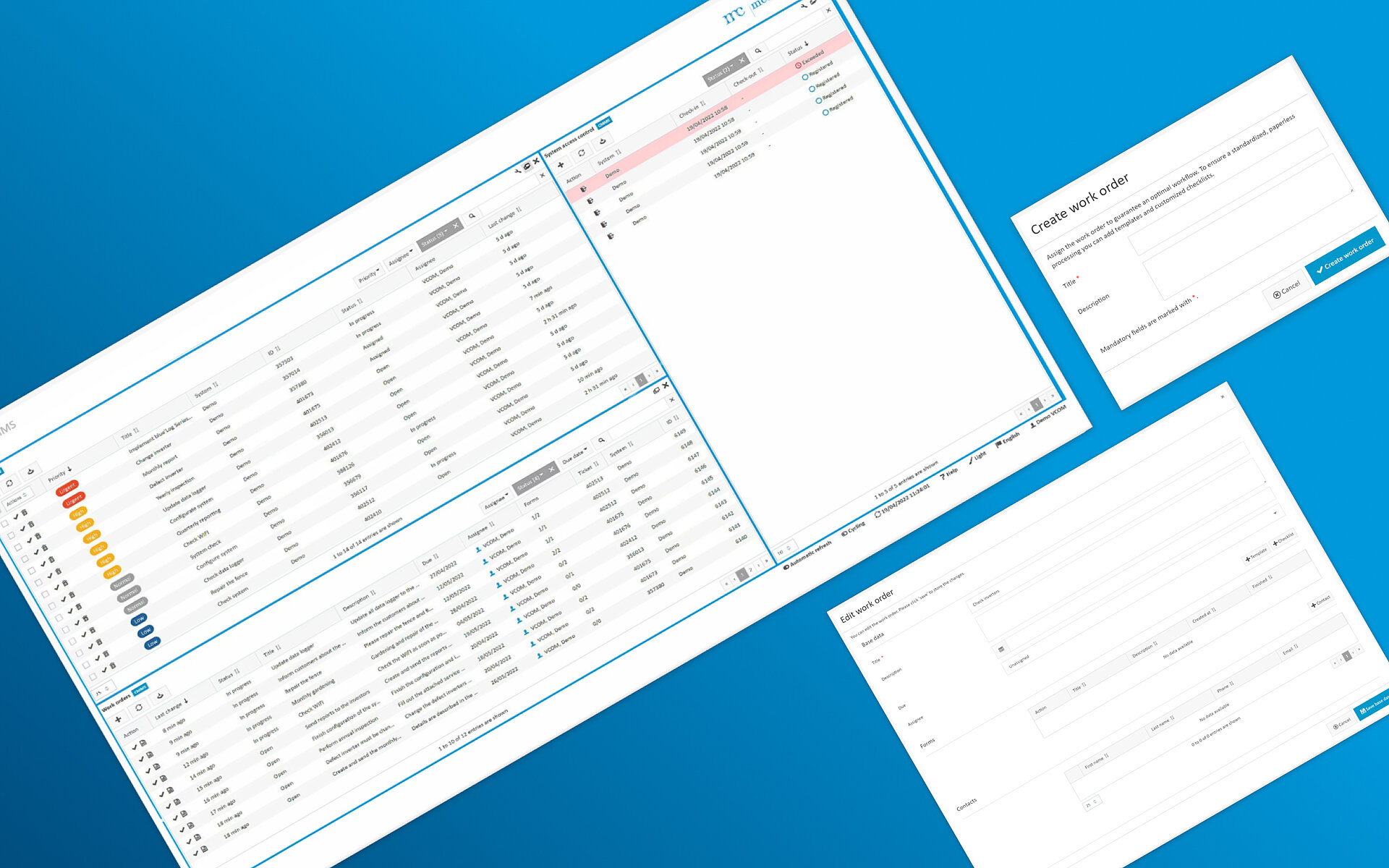 Fully digitalized workorders
All-in-one place master data administration
Service reports in no time
Your advantage as an O&M manager
Create work orders in VCOM Cloud easily
Complete digitalization of working processes
Faster coordination of internal and external service teams
Template generator for individual forms
Personalization of service reports for stakeholders
Manage recurring events
All-in-one platform: no new tool required
Your benefits as a service technician
Fully digitalized workorders
Direct communication with O&M manager
All relevant information available in our O&M App
Reporting via O&M App
Upload photos and documents easily
Faster and more efficient processing of tasks
Your gain as an asset manager
Digitalization of workflows
Faster exchange of information
All-in-one platform
Cost reduction in O&M for PV systems
Increasing the efficiency of your PV systems
Always up to date
Complete work orders from any mobile device
All relevant information for your service work force is available in the VCOM O&M App
Details about the work order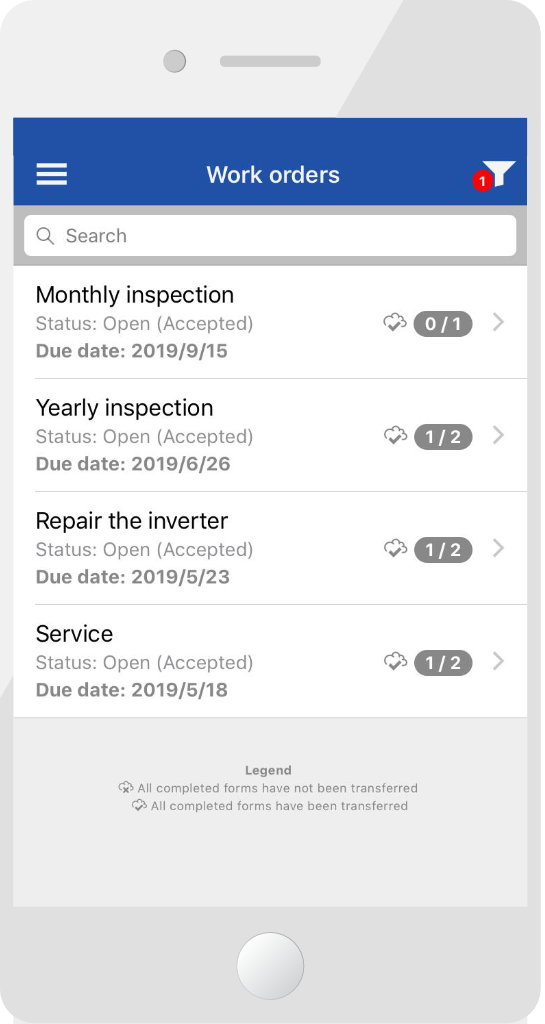 Download the VCOM O&M App for free
Create service reports in a flash
All-in-one place master data administration