Chicago, September 4, 2023 - meteocontrol North America is thrilled to announce its return to the RE+ event this year in Las Vegas. With this return comes a wave of innovation and a range of new features integrated into the enhanced VCOM photovoltaic monitoring platform. The updated platform boasts transformative Smart Alarms, a dynamic Power Control Dashboard, an insightful Battery Power Flowchart, and the introduction of the Hybrid Energy Management System (HEMS). Under the motto "Your asset under control", the globally operating company will present its latest solutions in the field of asset and energy management at booth #23024.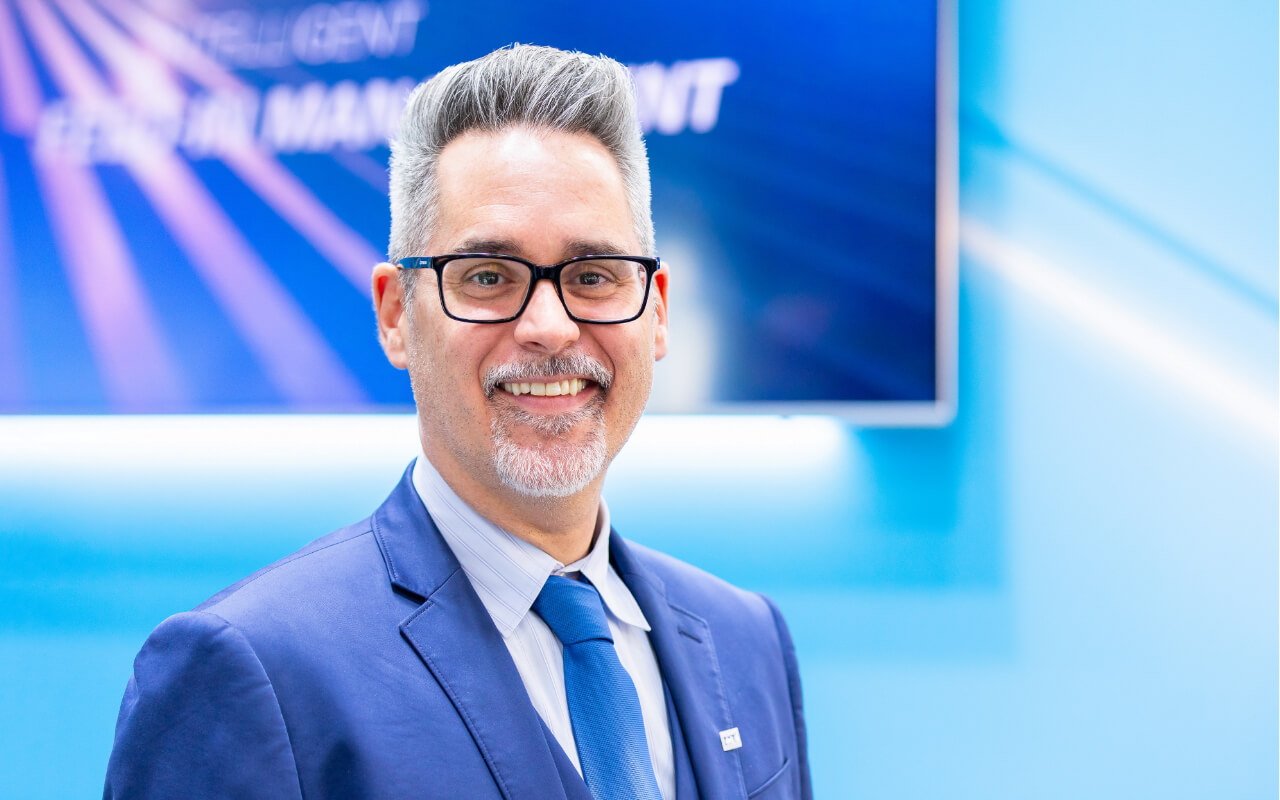 Jorge Franco, Head of Sales at meteocontrol North America, will be at the RE+ in Las Vegas this year. Source: meteocontrol
Continuing its legacy of excellence and ingenuity, meteocontrol North America is poised to unveil an extensive suite of solutions at this year's RE+ in Las Vegas, Nevada, scheduled for September 11 - 14. A noteworthy introduction is the revolutonary HEMS. This system serves as an advanced controller, seamlessly integrating battery storage with renewable energy systems, marking a substantial step in the direction of the energy transition.
Driven by the rapid surge in the renewable energy sector, meteocontrol North America understands the pressing need for comprehensive, tailored solutions. These are critical for enhancing performance, cutting down risks, and maximizing the ROI of investments. At this year's RE+, meteocontrol's expansive portfolio promises a broad spectrum of innovative services and solutions.
The introduction of HEMS, encapsulates meteocontrol's expertise. From elevating self-consumption in commercial systems to facilitating intricate grid services in power plants, HEMS is the embodiment of meteocontrol's legacy. The system guarantees seamless integration during the planning stage, simplified installation, and standardized commissioning.
Dr. Stijn Stevens, CTO at meteocontrol, remarks, "HEMS is a milestone on the road to the energy transition. With smart features such as Band Shaving, Energy Trading, Energy Shifting, PV Self-Consumption, Zero Feed-in and Operating Reserves, it not only helps stabilize the power grid, but also enables our customers to optimize their energy generation and consumption based on their needs and local grid connection requirements. The benefits of the Hybrid Energy Management System (HEMS) are numerous. They allow using the maximum of self-produced energy and storing surplus energy to be used later. In addition, it allows one to benefit from fluctuations on the power exchange and has the possibility to participate in the balancing energy market."
Furthermore, meteocontrol's flagship product, VCOM Cloud, has seen pivotal enhancements, notably the inclusion of Power Control Dashboard, Smart Alarms and Battery Power Flowchart. Given the escalating importance of battery storage system monitoring, the updated blue'Log® , equipped with the Frequency Sensitive Mode (FSM), guarantees reinforced grid stability. Also, it convinces with or w/o PPC (Power Plant Controller) functions, either purchased separately or included in a variety of UL-certified monitoring enclosures.
"Our further developments and innovations are based to a considerable extent on feedback from our long-term partners and customers. As an independent supplier, we ensure that they can always choose the best solutions for their specific requirements without being tied to specific technologies, manufacturers, or service providers. With our broad range of products and services, including HEMS, we are optimally positioned in the increasingly complex energy market to meet our customers' challenges now and in the future," explains Jorge Franco, Head of Sales at meteocontrol North America.
meteocontrol North America extends a warm invitation to all RE+ attendees to visit Sands Level 1, Booth #23024, and immerse themselves in the company's latest solutions.
About meteocontrol: meteocontrol is a leading full-service provider of innovative energy and asset management solutions. With 25 years of experience in the renewable energy sector, meteocontrol offers a comprehensive portfolio of services to improve the efficiency, reliability, and profitability of renewable energy systems. The service portfolio includes solutions for professional plant monitoring, control systems, feed-in management, and independent technical advisory services. meteocontrol North America, headquartered in the Chicago metro area, is a subsidiary of meteocontrol GmbH, which services its international customers from a variety of global locations.
For more information, please contact: Niklas Horn, Head of Marketing & Communications www.meteocontrol.com/us