Augsburg/Germany, March 22nd, 2022. GP JOULE SERVICE is now using the VCOM Cloud monitoring tool from meteocontrol in its solar control room. For this purpose, the technical and commercial operations manager for megawatt-class wind and PV plants in Germany and Europe has migrated its total portfolio of around 500 MWp to the VCOM Cloud, thus digitizing its O&M processes. The cooperation also includes a comprehensive maintenance management system (CMMS) as well as the joint further development of the VCOM platform on a strategic level.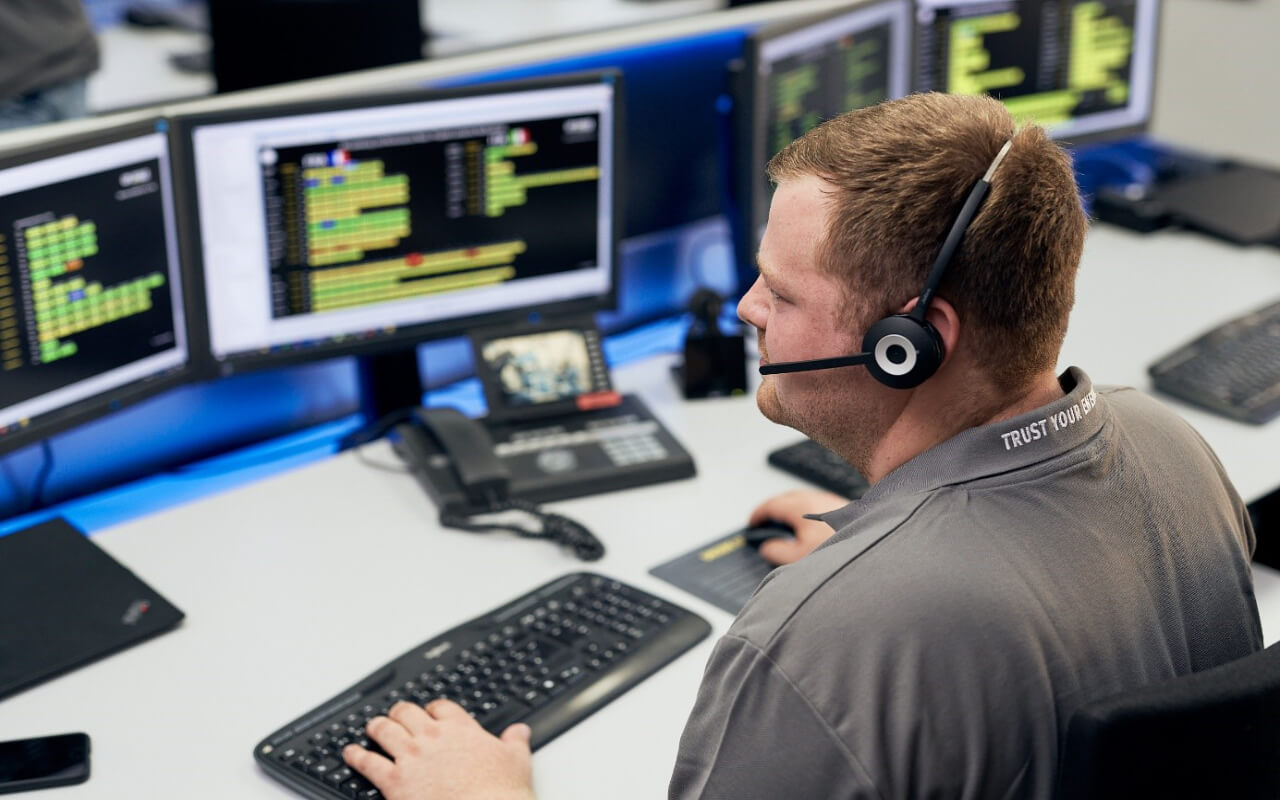 © GP JOULE
GP JOULE SERVICE made the decision in favor of meteocontrol after a detailed analysis of all renowned providers for O&M and technical asset management solutions: "We know that there was an intensive screening of software providers. Therefore, we are particularly pleased that GP JOULE SERVICE has chosen us and that we can continue our previous cooperation", says Tobias Knoblauch, Head of Global Account Management at meteocontrol.
With the conversion of the remote monitoring software to VCOM Cloud, GP JOULE SERVICE is following a consistent digitalization strategy: the goal is the continuous optimization of all processes towards even more standardization and efficiency. At the same time, the cooperation also forms the basis for the further scaling of the business model of the provider of renewable technologies: "The dynamic market of renewable energies presents all players with new challenges, but also offers opportunities. With a system change, we want to take into account new marketing models, increasingly complex projects, but also in particular the justified customer interest in individualized and transparent reporting," says Helge Feddersen, Managing Director GP JOULE SERVICE.
Successful 500 MWp migration in only three months
GP JOULE SERVICE currently manages more than 80 solar plants in Germany, France and Italy with more than 500 megawatts in Technical Operations Management Solar. "Our goal is to exceed the one-gigawatt mark in the solar technical management business field in the medium term," says Helge Feddersen. The system change to the VCOM Cloud therefore comes at the right time: "With the new monitoring tool, we are optimally positioned for this task and also achieve our goals within the framework of the digital transformation of our holistic processes. Likewise, the internal interfaces to the commercial management, which our customers perceive together with the technical management `from a single source' , will be improved once again."
In just three months, GP JOULE SERVICE migrated its total portfolio of around 500 MWp to the VCOM Cloud. The migration took place without data loss and without duplicating costs for two portals. Special project managers from both companies successfully accompanied the project: "The high motivation of all involved and the common goal of taking GP JOULE`S services to the next level were the basis for the successful migration and at the same time an ideal foundation for our future close cooperation," says Tobias Knoblauch.
VCOM Cloud combines professional monitoring, digitalized service management and reliable data hosting for more efficiency and optimized costs. The integrated and holistic VCOM CMMS solution integrated in the platform also allows GP JOULE SERVICE to make time-consuming work processes in operational management more efficient and with better quality.
"With VCOM, we will be able to integrate hybrid plants consisting of wind, solar and battery into remote monitoring in addition to our core business in the future. We also shorten reaction times through AI support, i.e. a software-based analysis of the raw data that detects and reports deviations at an early stage," explains Melf Jensen, Head of Technical Operations Management Solar at GP JOULE SERVICE. "VCOM fits our requirements very well because it allows us to evaluate, display and report in an even more customer-oriented way." GP JOULE SERVICE customers get full transparency in real time and quick access, as well as easy insight and access to data or to annual reports, for example with a user-friendly designed app. "The integrated CMMS enables full data insight far beyond monitoring, and also provides our customers with far-reaching data from the area of maintenance in a transparent way," Jensen continues.
Further development of VCOM
As part of their cooperation, meteocontrol and GP JOULE SERVICE will also further develop the VCOM platform: "Together, we will evaluate the experience GP JOULE SERVICE has gained with its versatile plant portfolio and drive the development of VCOM forward," says Stijn Stevens, CTO meteocontrol. "Especially with regard to future forms of power plants such as hybrid power plants and marketing models, which place new demands on the hardware on-site and the cloud services, we look forward to the dialogue with GP JOULE SERVICE on new insights in this area."