The blue'Log X-Series records all relevant system data, provides various interfaces and functionality for power plant control and thus enables grid-compliant feed-in for PV systems. For the monitoring portal VCOM (virtual control room), the blue'Log X-Series serves as the heart of on-site monitoring.
To meet the complex requirements of the future energy landscape, we have redeveloped the proven X-Series and the Power Control range for you.
We provide you with two variations of the data logger blue'Log XM (X-Monitoring) and blue'Log XC (X-Control) and facilitate tailored solutions for your individual photovoltaic projects.
Read more about new features

blue'Log XM
Increased performance and usability
Monitoring of up to 100 devices
> 100 days of data storage
Improved IT security (LDAP, SCEP, SSL, Proxy)
100% data availability through 24/7 operations
1 min. interval values
Flexible alarm management
On-site visualization through a diagram generator
Configuration backup
SFTP / FTP push
Integrated OpenVPN client
User logbook
Live access via VCOM
Automatic configuration backup in VCOM Cloud
Compatible with 3,300 devices
Control of digital outputs via blue'Log frontend
Data sheet blue'Log XM / XC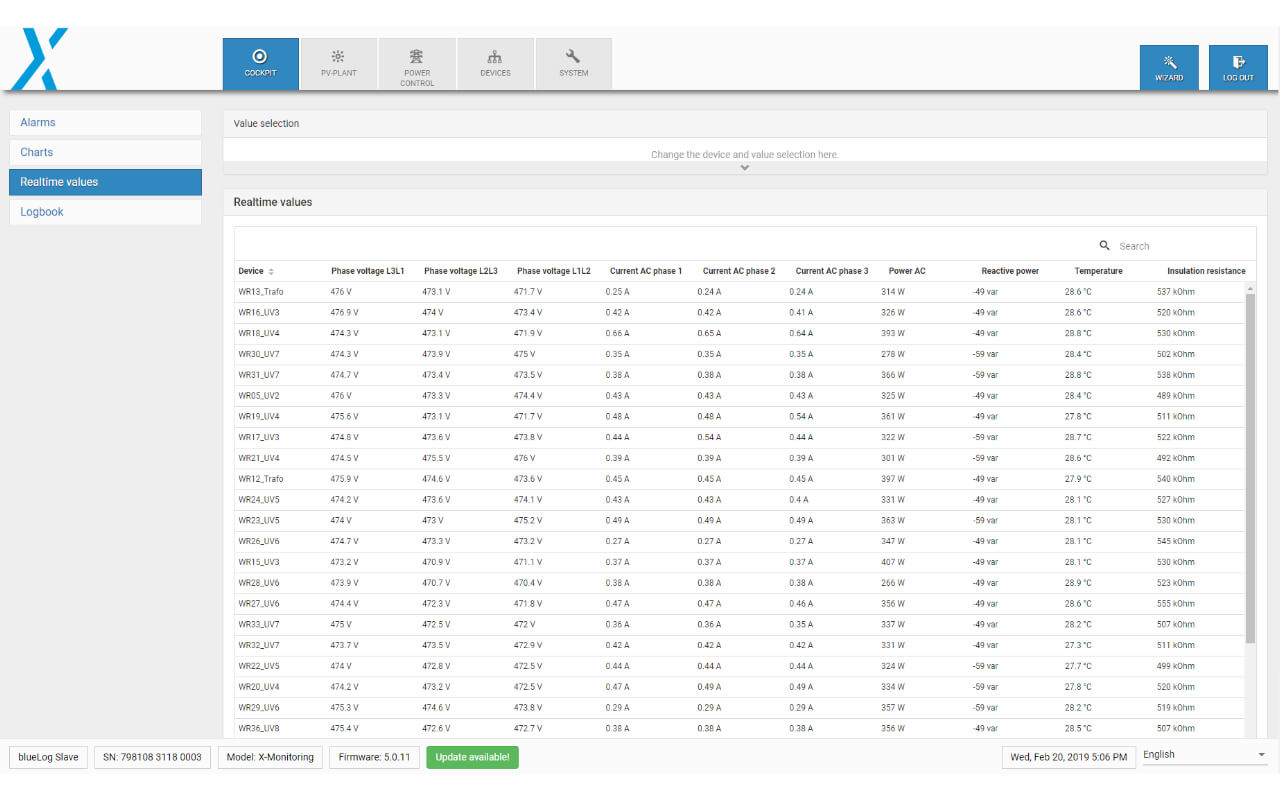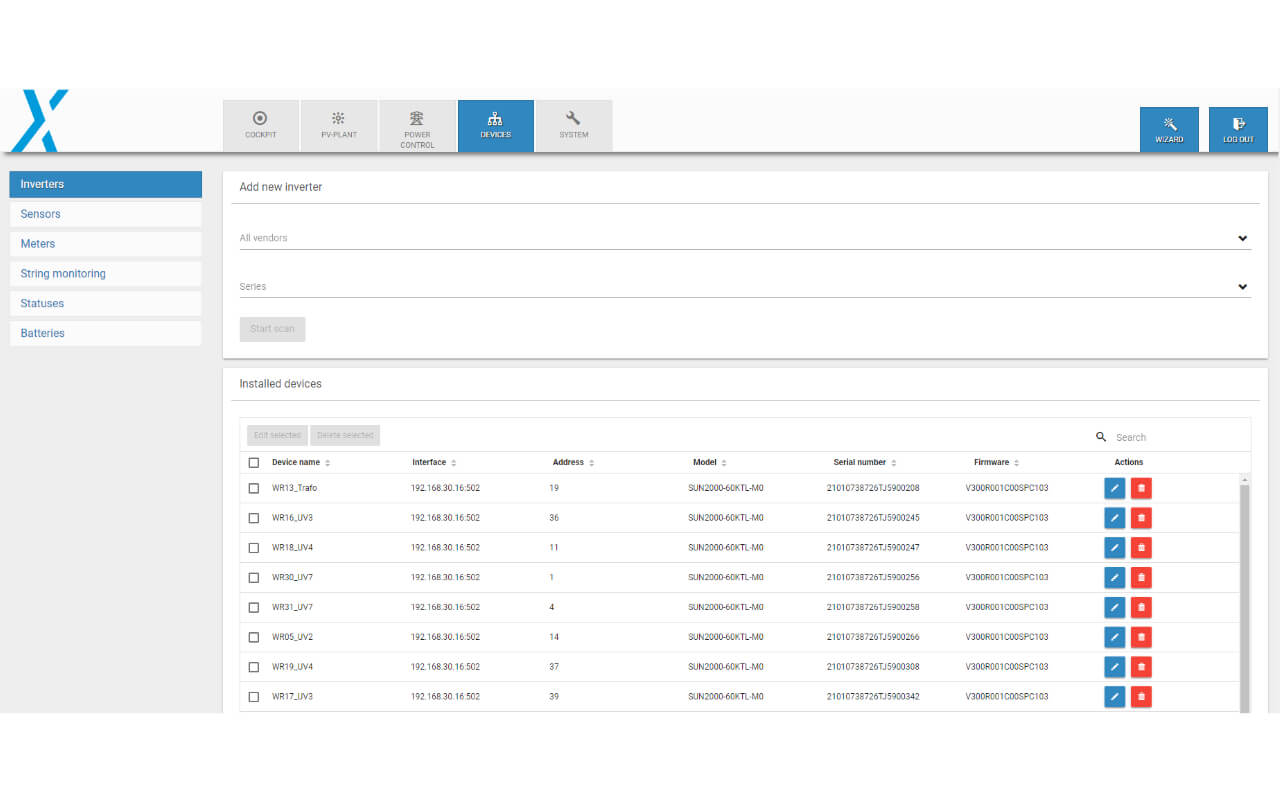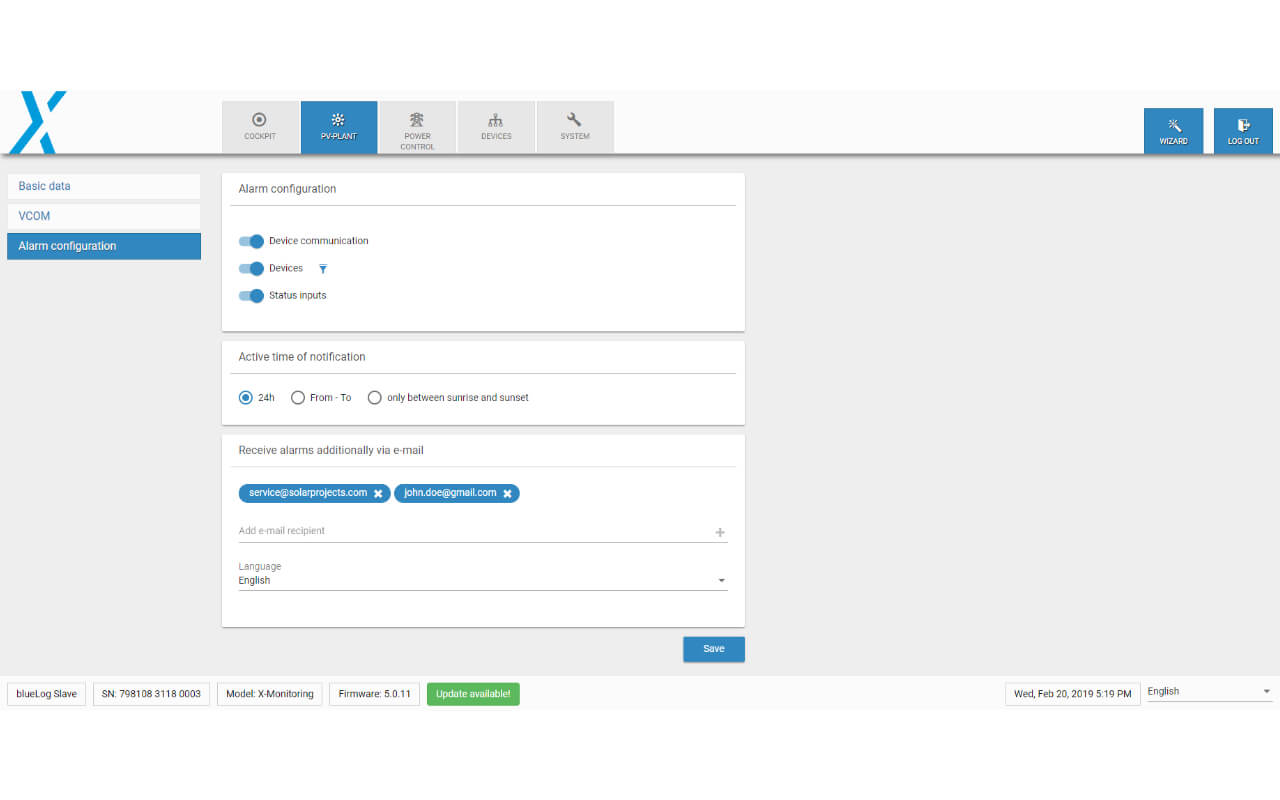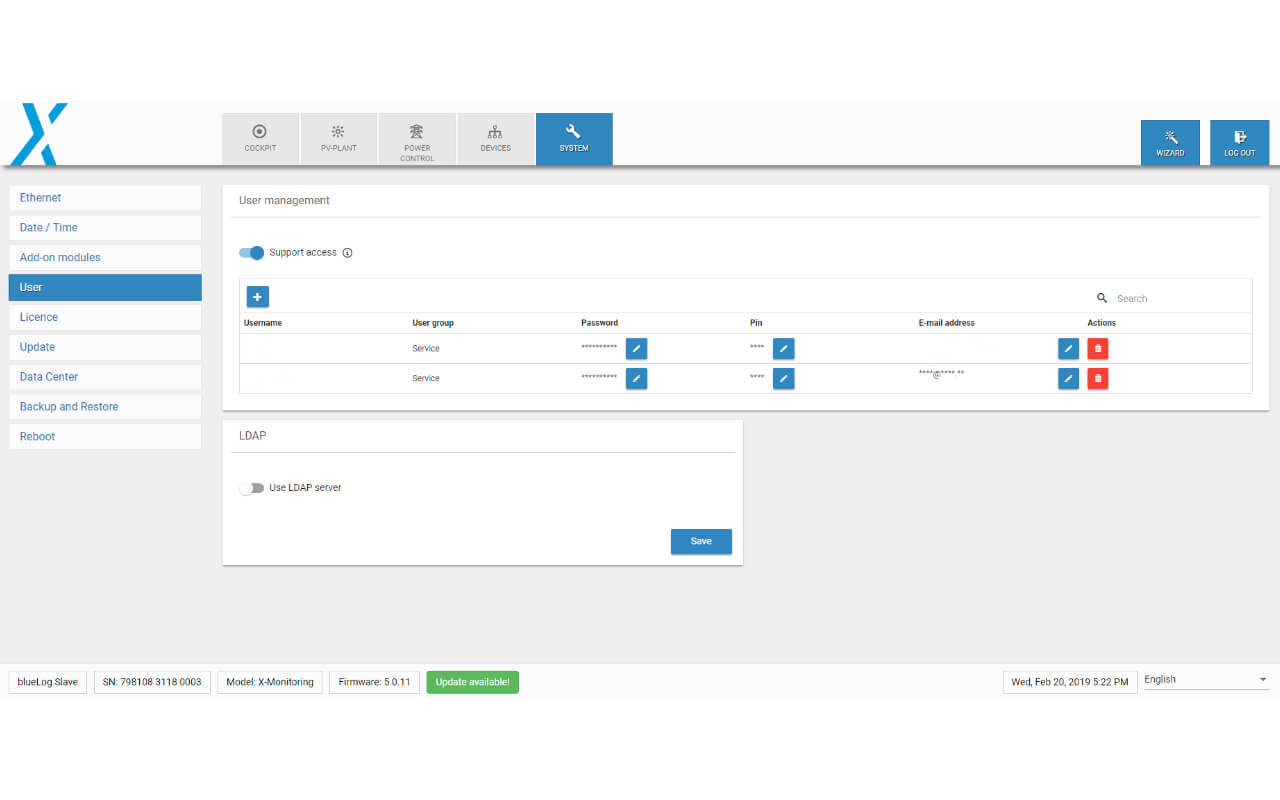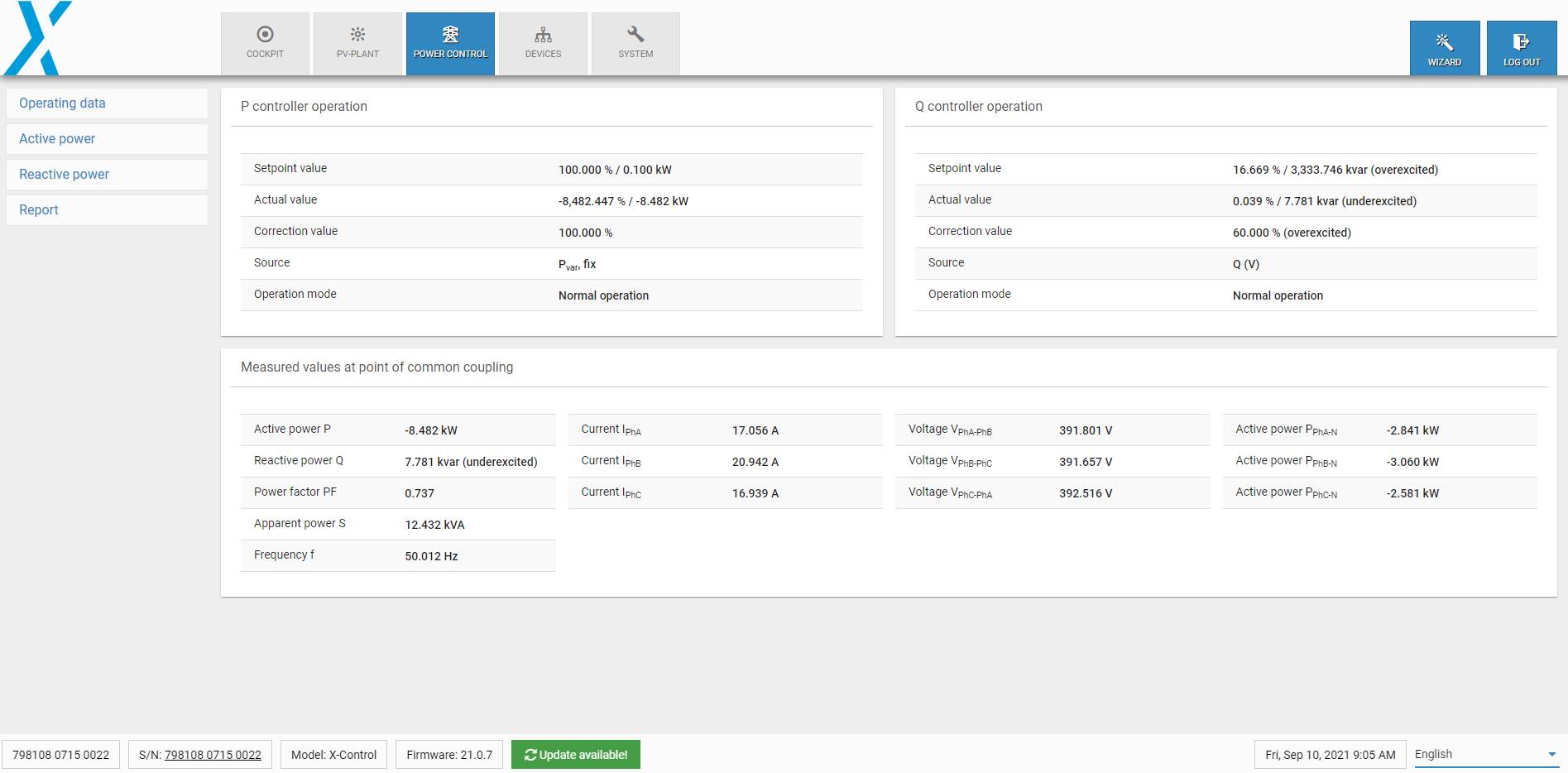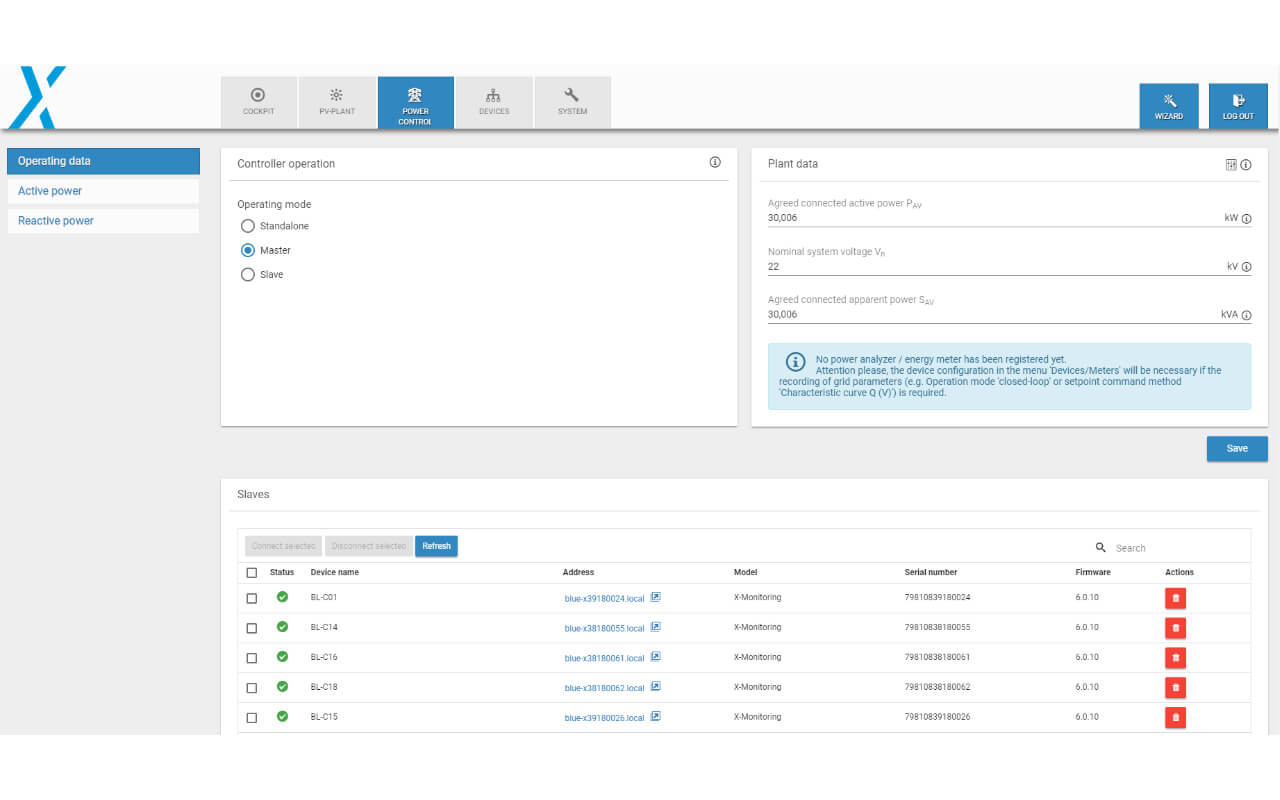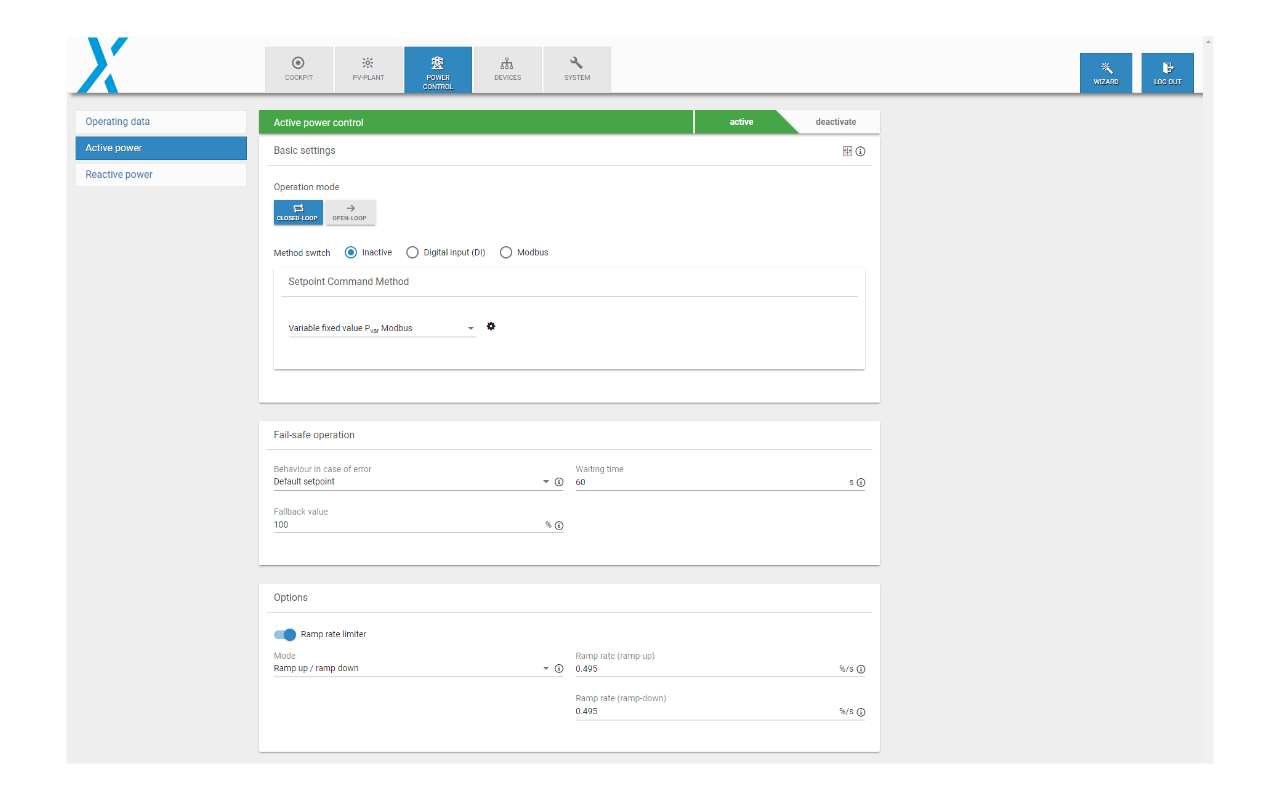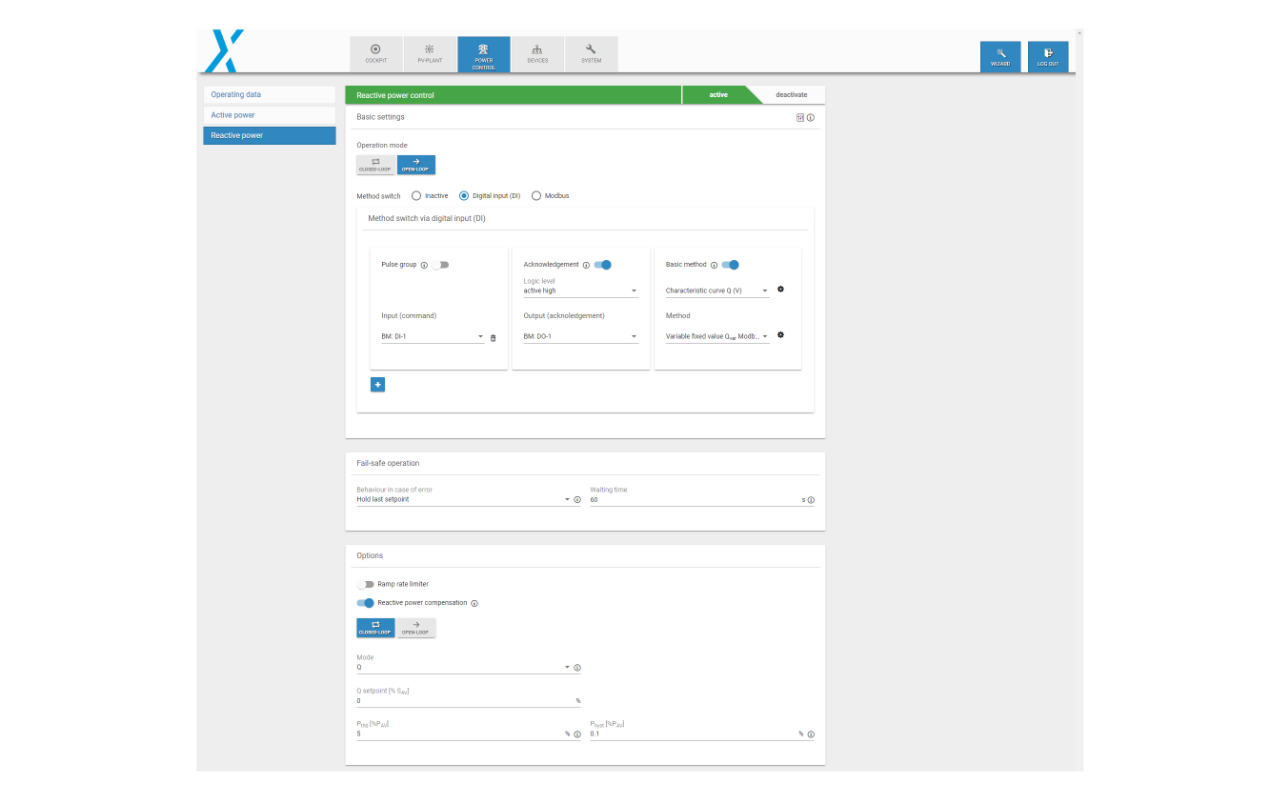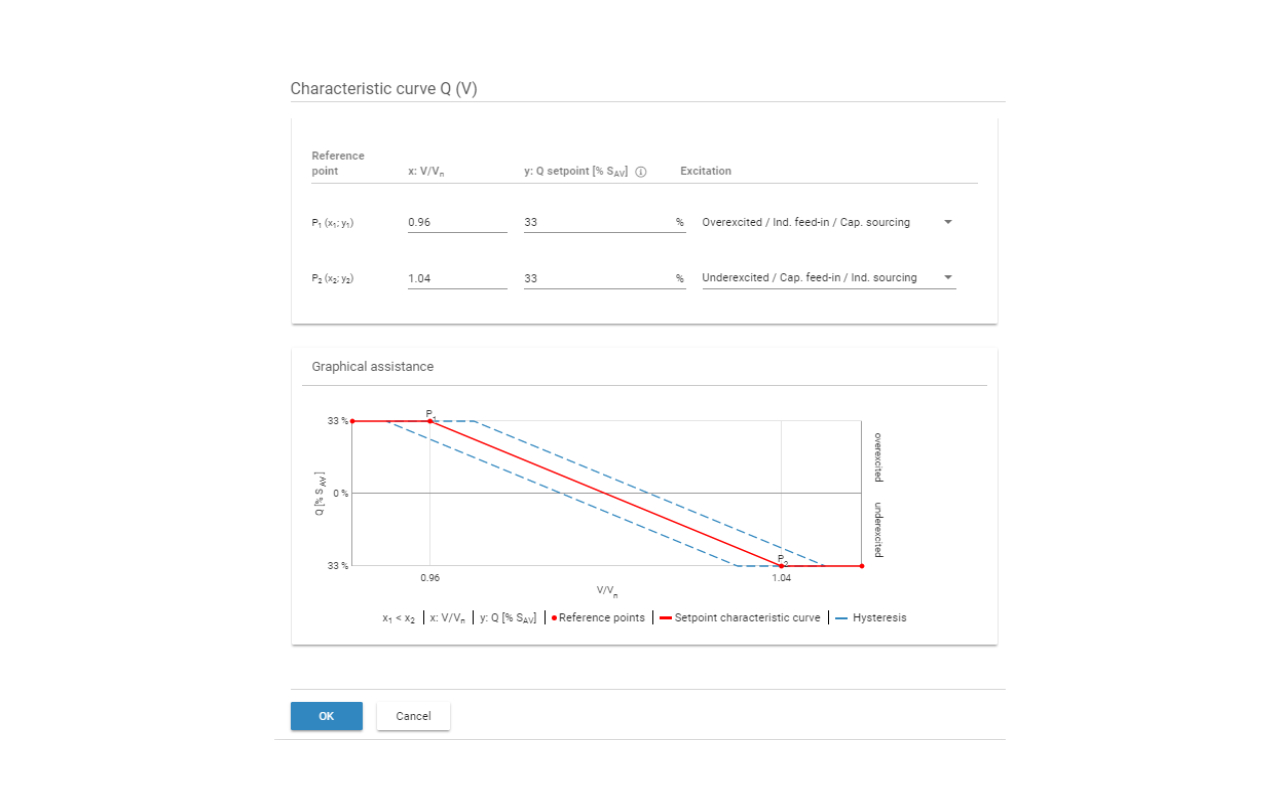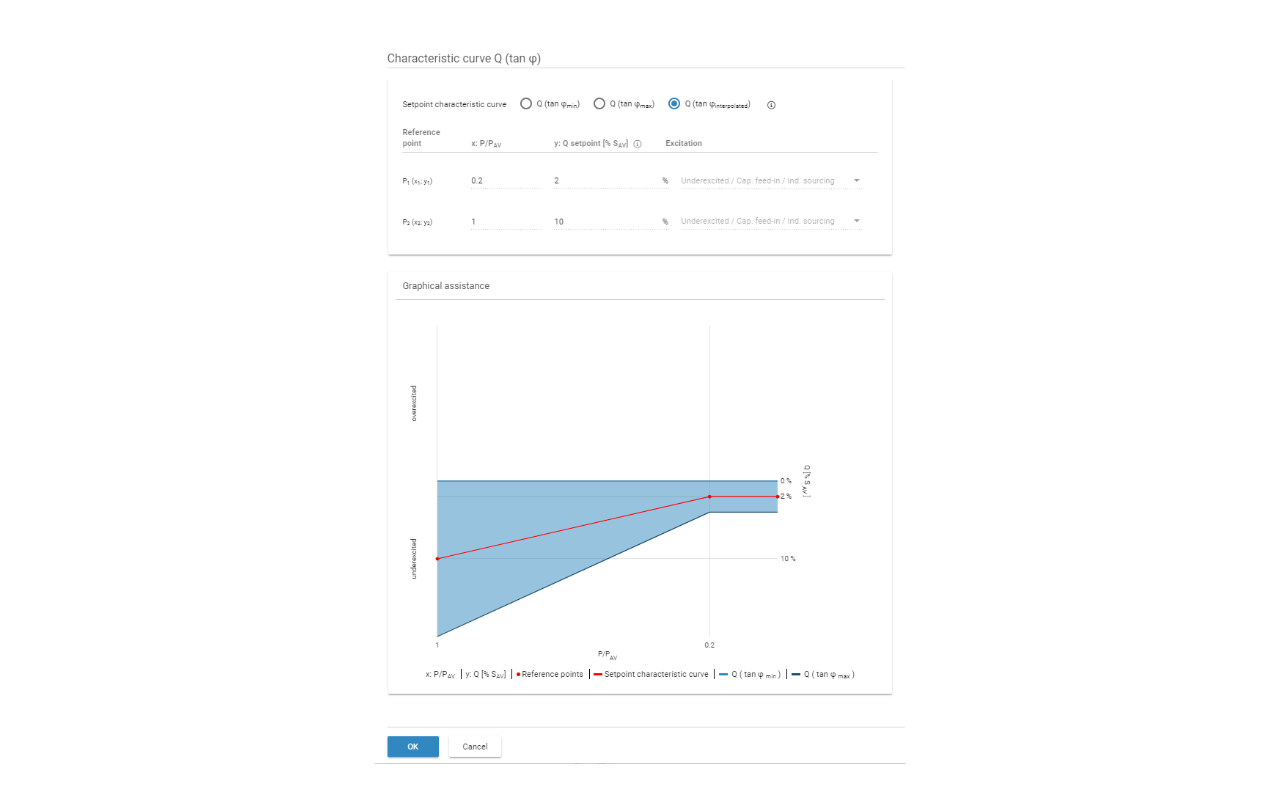 blue'Log XC
Power plant controller for increasing requirements within national and international grid integration
The heart of the meteocontrol Power Plant Controller (PPC)
Graphical user interface for configuration
Precise active power and reactive power control
Fixed value and characteristic curve control
Ramp rate control
Switching setpoint method
Fail-safe Operation
Setpoint feedback (acknowledgement)
Fast stop
Log (Archiving curtailment actions)
PDF report for power control settings
more about blue'Log XC
Licenses for blue'Log XM / XC
A number of different power levels are available for blue'Log XM and blue'Log XC. The functionality can be expanded with the following supplemental licenses:
SFTP / FTP-Push
OpenVPN
IT Infrastructure (LDAP, SSL, SCEP)
Power Control Modbus
SCADA Interface
Remote Power Control (RPC)
Zero Feed-In
WEB'log slave mode
Modbus configurator
Available licenses
Manufacturer independence
No matter whether you are talking about a mixed park or a heterogeneous portfolio – with the all-in-one driver of the blue'Log X-Series you can meet the requirements of high protocol variety with a maximum level of flexibility.
Regular updates will continuously expand the compatibility of your system – for a sustainable, future-proof solution.
Compatibility list