Power Plant Controller
Reliable Grid Code Compliance
The power plant controller (PPC) supports both national and international grid codes, thus enabling grid-compliant feed-in from PV systems at medium-voltage and high-voltage levels worldwide.
The high-performance blue'Log X-Series offers for this purpose a wide range of features for active and reactive power control, which guarantees grid stability – in fact manufacturer independent. Modularity and scalability allow customized plant control and provide the necessary flexibility in order to meet the needs of the high diversity of grid connection requirements.
Features
Precise control of active and reactive power as well as voltage at the grid connection point
Integrated solutions for mixed parks thanks to manufacturer independence
Protocols IEC 60870-5-101/-104, IEC 61850, DNP3, Modbus
Graphical user interface to support commissioning
Certification for Germany according to VDE-AR-N 4110/4120
Certification for Spain according to NTS EU 2016/631 and NTS P.O.12.2 SENP
Your benefits
Compliance with national and international grid codes
High flexibility in system design and PV system technology
Wide compatibility thanks to interface and protocol variety
Reduction of initial commissioning costs due to simpler configuration and services
Increased transparency and investment security from planning to operation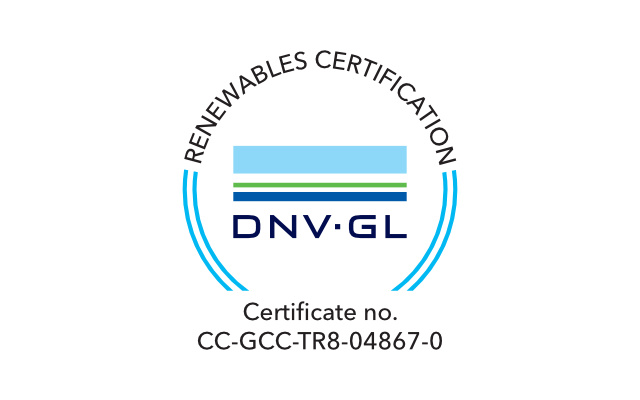 Certified compliance
The Power Plant Controller (PPC) based on the controller blue'Log XC is certified according to the Technical Connection Rules for medium voltage (VDE-AR-N 4110) and high voltage (VDE-AR-N 4120) valid in Germany.
The electrical characteristics and functions of the controller were measured according to FGW TG3 and successfully awarded with a component certificate by the independent, accredited certification body DNV GL Renewables Certification according to FGW TG8.
The simulation model validated according to FGW TG4 can be used for system certification in order to evaluate the control behaviour of the active and reactive power control already in the planning phase.
Precise control
The power plant controller (PPC) facilitates comprehensive regulation of active and reactive power as well as the voltage of heterogeneous PV systems.
A high-accuracy power quality analyzer records all grid parameters during operation. This enables fast and stable control at the grid connection point.
Flexible. Modular. Scalable.
Power limitation, reactive power control based on characteristic curve, frequency stability and process data exchange – the power plant controller offers a wide range of functions that ensure the reliable grid integration of PV systems.
This range of functions can be flexibly expanded and adapted to any system topology to meet specific project requirements. All interfaces are modular and provide a high level of scalability as a result.
Manufacturer independence
No matter whether you are talking about a mixed park or a heterogeneous portfolio – with the all-in-one driver of the blue'Log X series you can meet the requirements of high protocol variety with a maximum level of flexibility.
Regular updates will continuously expand the compatibility of your system – for a sustainable, future-proof solution.
User friendly
Parameterizing instead of programming.
The graphical user interface of the blue'Log X-Series will provide you with optimal support during commissioning and requires no programming knowledge on your part.
Thanks to the clear user interface and the industry-specific menu structure, you can easily and quickly comply with even complex grid connection regulations by parametrizing the power plant controller.
Data storage and analysis
As the basis of the power plant controller, the blue'Log X-Series locally stores the recorded data of your PV system for a few days. In combination with the VCOM, you will also benefit from unlimited long-term archiving.
The power plant control can be analyzed in real time on the controller itself and on the basis of historic measurement values with the help of VCOM or through the use of a wide range of data export options. As a result, you have total control over the data at all times.
IT security
The power plant controller offers the following functions that will increase the IT security of your PV system:
User access management
Built-in remote access with TLS encryption
End-to-end encrypted configuration and data transmission
Transparency right from the start
Certified power plant characteristics of the controller blue'Log XC and the provision of simulation models as required ensure greater transparency in the grid integration of your PV system. This reduces the risk already in the planning phase.
Grid conformity thus becomes a calculable factor and guarantees you a smooth approval procedure when connecting to the grid.
RMS simulation model: MATLAB/Simulink, PowerFactory or PSS/E on request
Certification: Component certificate PGS controller acc. VDE-AR-N 4110 & 4120