meteocontrol, a recognized full-service provider in the renewable energy sector, has received the "Best Service Provider of the Year: Cloud Technology" award at the prestigious SolarAssets Leadership Awards Middle East 2023.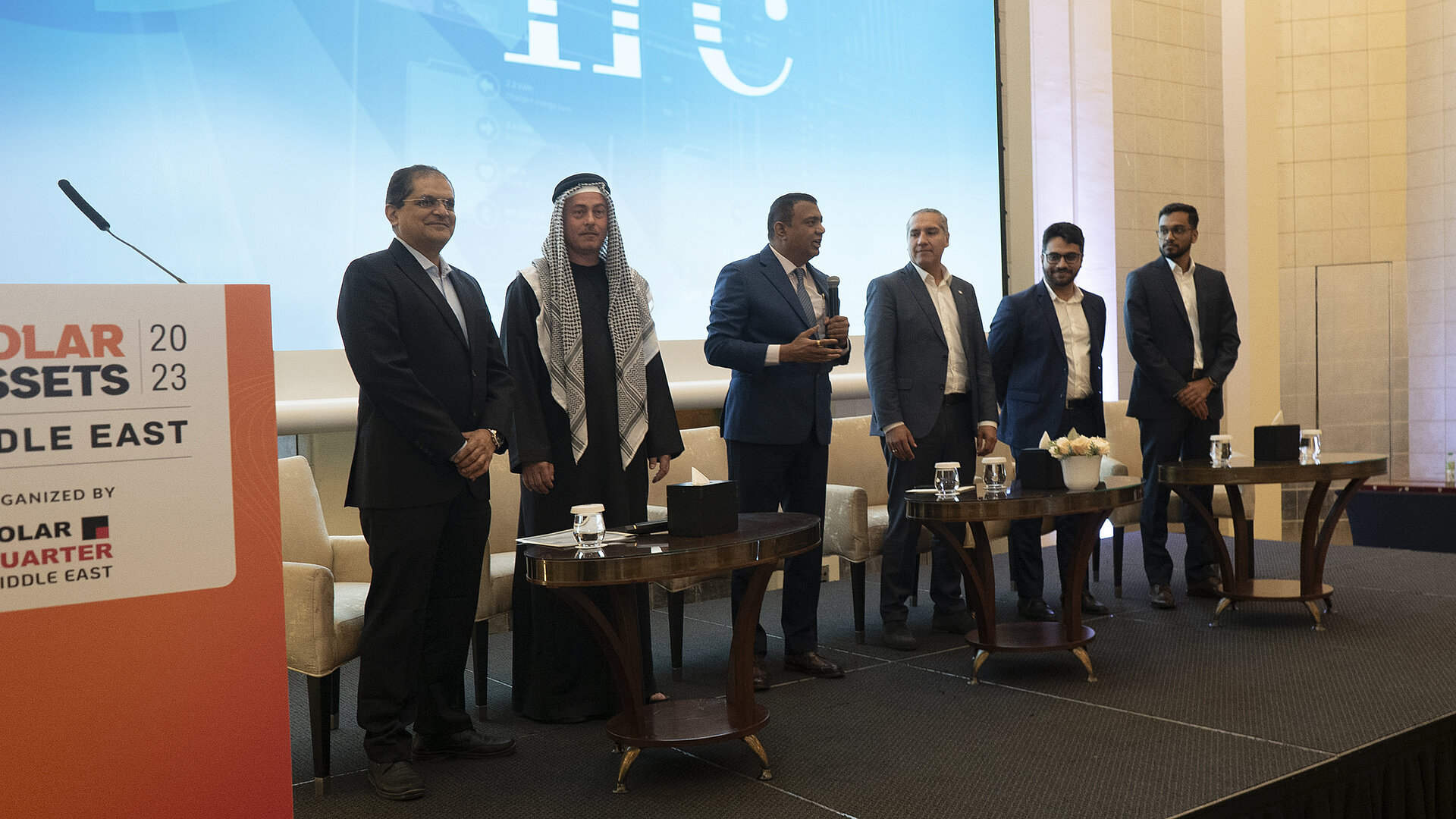 The award was presented at the SolarAssets Middle East conference, which is dedicated to sharing innovation and best practices in the solar industry. The award underlines meteocontrol's leading position in the region. With numerous systems on its asset management platform, meteocontrol has established itself as a leading partner in the AMEA region.
Rouven Lenhart, Executive Vice President at meteocontrol, commented on the announcement: "This award is a reflection of the outstanding success and acknowledgement of our intensive efforts. It underlines the positive developments as well as the professionalization and digitalization of the industry in the Middle East. The award reaffirms meteocontrol's commitment to this market and our ongoing efforts to promote renewable energy – an endeavor we will continue to intensify through our growing local presence."
First deployed in the Middle East back in 2015, meteocontrol's awarded VCOM Cloud platform is today the most widely used independent renewable energy and asset management platform in the region.
VCOM Cloud enables the optimization of workflows and more efficient management of asset portfolios. The platform facilitates a comprehensive understanding of plant performance and simplifies the identification and resolution of issues that could lead to energy losses.
The award as "Best Service Provider of the Year" is not only a recognition for meteocontrol, but also a motivation for the entire industry. It illustrates how essential advanced portfolio management and monitoring solutions are for the future viability and efficiency of solar installations. meteocontrol is keen to use the momentum of this award to continue actively shaping the transformation of the energy sector.