Augsburg / Berlin - meteocontrol, leading international provider of energy management and cloud-based monitoring solutions in the renewable energy sector, announced today the appointment of Dr. Stijn Stevens as Managing Director. In his new position, he will play a key role in the strategic evolution of the company's product range and business development.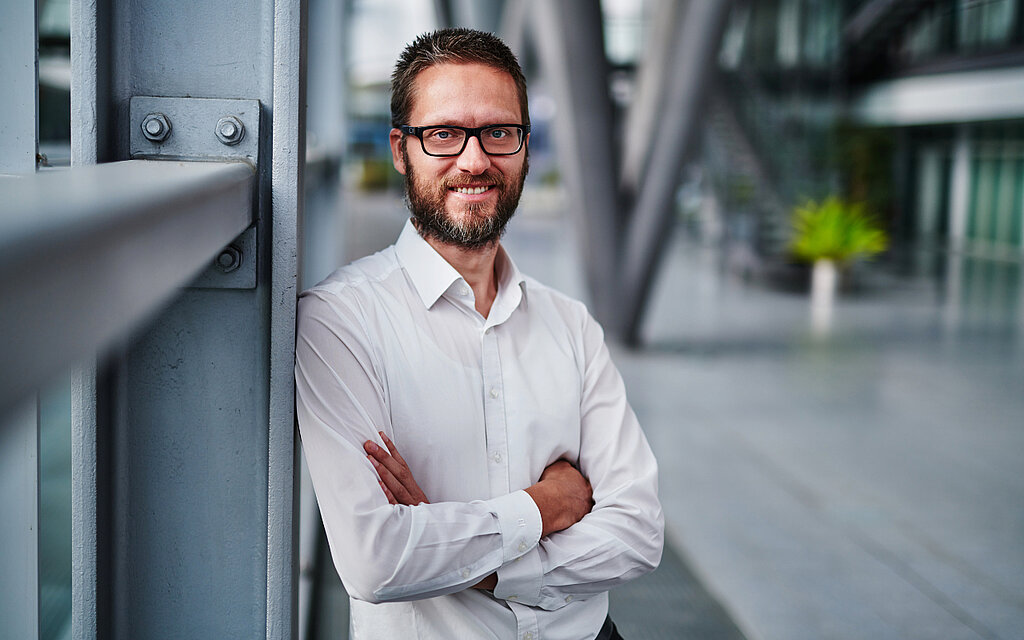 Dr. Stijn Stevens has been appointed as Managing Director of meteocontrol on February 1st 2023. Photo: meteocontrol / Philipp Arnoldt
"Dr. Stevens is an internationally experienced technology expert with excellent industry knowledge. We are convinced that he is the right person to help meteocontrol continue to grow at this crucial time in the company's development," explains CEO Chris Liu. "Together, we will further develop our company and its product and service portfolio, to ensure that we continue to provide our customers with the best solutions for their projects."
Dr. Stevens has been Chief Technology Officer (CTO) at meteocontrol since 2021 and is responsible for the company's technological strategy. In his new role, he will extend this work to the entire company and focus on the further development of the product and service portfolio, as well as the development of new technology and business fields.
The appointment of Dr. Stevens comes at a time in which meteocontrol is growing strongly. meteocontrol has doubled its turnover since 2017 and operates in over 80 countries.
"I am excited to take up this new position and drive forward renewables together with the entire meteocontrol team," states Dr. Stevens. "In recent years, we have made great progress in product development and exciting years of change, conservation and reinvention lie ahead of us. I would like to thank the management and shareholders for the trust they have placed in me and look forward to continuing our successful collaboration."
meteocontrol is a leading, independent full-service provider for holistic energy and asset management solutions in the field of renewable energies. To optimize their processes, plant constructors and EPCs, project developers as well as asset managers and investors have been relying on the company's pioneering products and services since 1998. The service portfolio includes solutions for professional plant monitoring, control systems, feed-in management as well as technical consulting and solar power forecasting. meteocontrol is headquartered in Augsburg, Germany, and serves its international customers from a variety of locations.