String Monitoring Unit (SMU)

String Monitoring Unit (SMU) for monitoring up to 48 module strings.
The string monitoring unit (SMU) precisely records all electrical data of a PV generator in real time regardless of the inverter in use and can monitor up to four status-signaling contacts. This ensures the continuous monitoring of the direct current side of PV systems. Data can be recorded smoothly with the Modbus RTU protocol and the provided RS485 interface. The SMU is compatible with meteocontrol data loggers.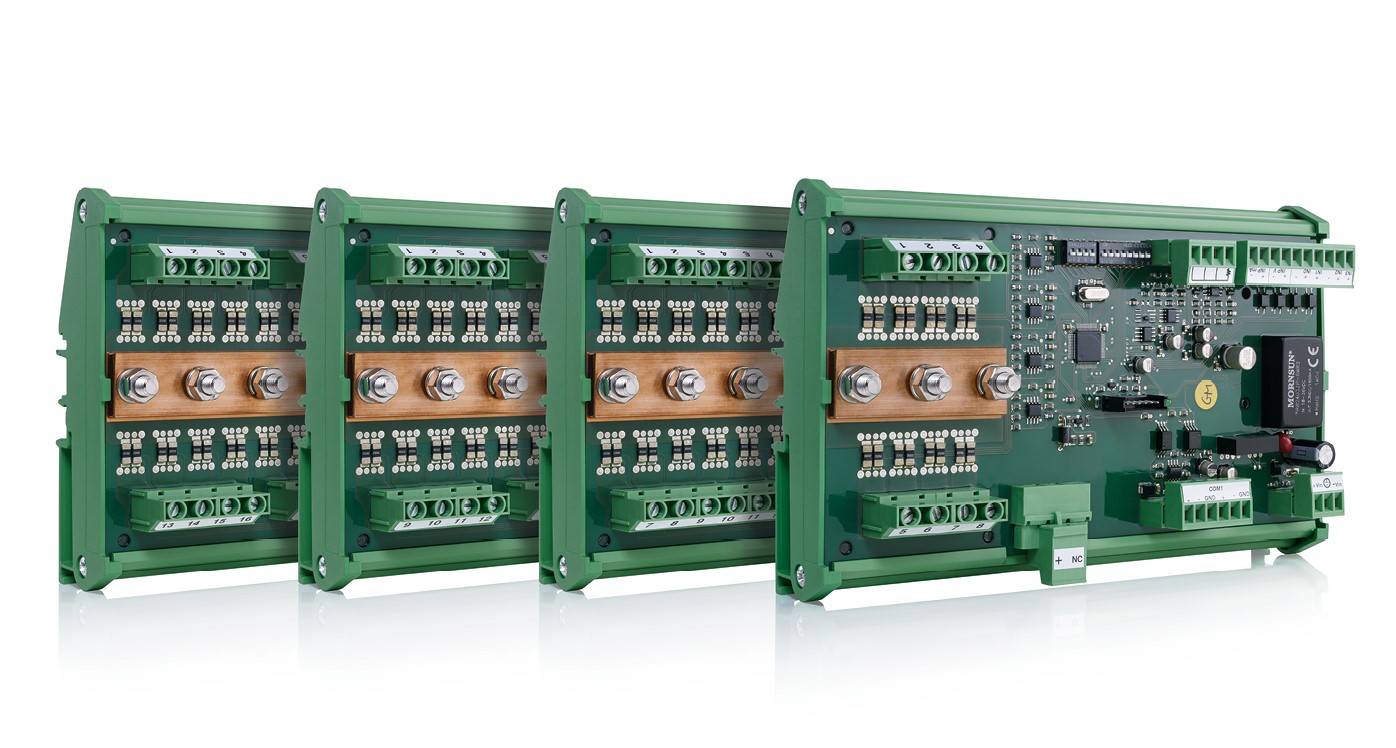 Features
Measurement of 8 to 24 individual strings, 16 to 48 strings with double assignment
Error recognition in the PV generator on the string level
Precise, real-time measured value recording
Compatible with system voltage levels of up to 1,500 V DC
Manufacturer-independent, open Modbus RTU protocol
Comprehensive status monitoring
Preconfiguration for easy connectivity to the data loggers WEB'log and blue'Log X-Series
Your benefits
Highly flexible system design
Detection of even small yield losses – assurance of yields on the string level
Cost-efficient monitoring of the direct current side of your PV system
Future-proof hardware also for system designs with 1,500 V DC
Effortless connection to any SPS or data logger
Time and cost savings through simplified commissioning process
String Combiner Boxes (SCBs)

Custom string monitoring - monitoring on the string level from Commercial to Utility Scale.
Successful detection of yield-reducing factors in commercial photovoltaic systems and in PV power plants depends largely on the monitoring system's design. Yield monitoring on the string level plays a particularly important role for systems with central inverter concepts in order to locate possible power losses in the PV generator as quickly as possible and thus to assure the long-term expected performance level of the PV system.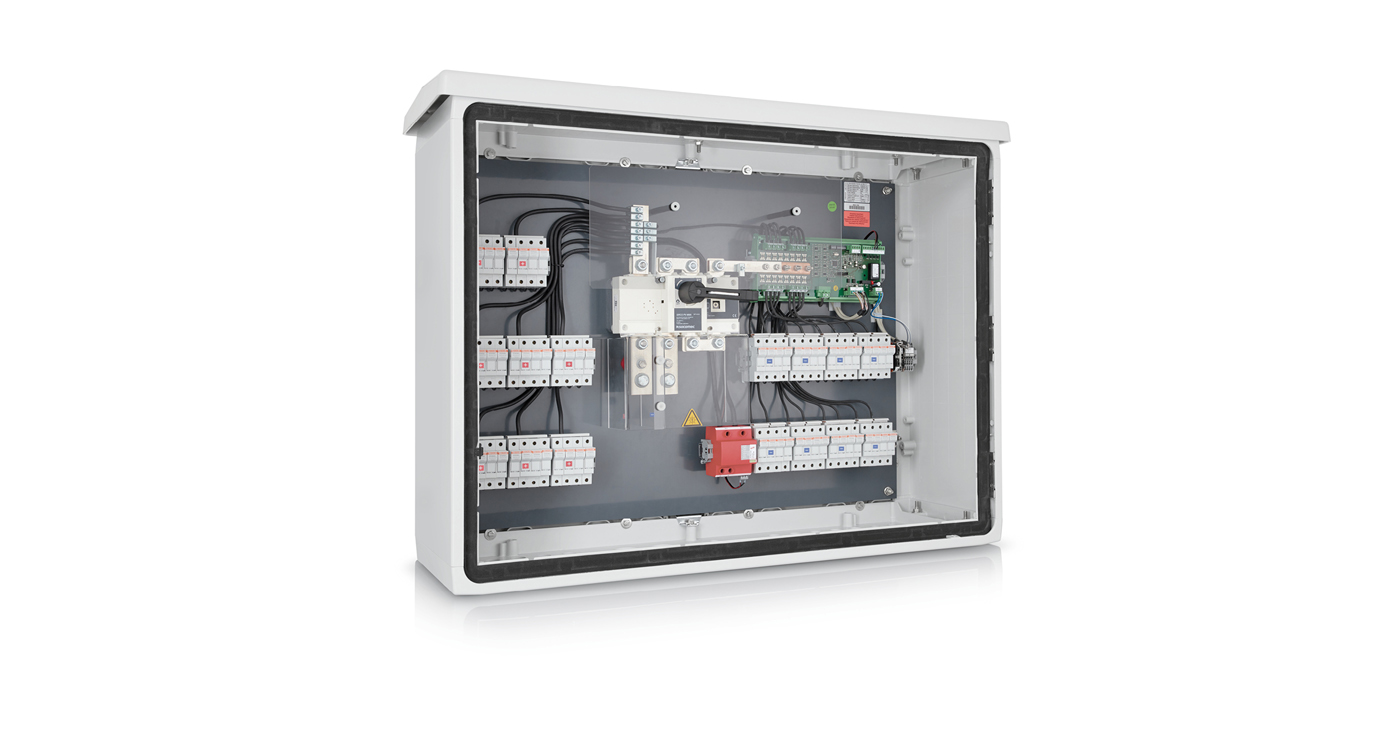 For this purpose, our string combiner boxes (SCBs) provide precise measured value recording of all electrical indicators (string current, system voltage, total current and total power) as well as the option of monitoring the status of the surge arrester, DC circuit breaker, door contact and the interior cabinet temperature.
The SCB also fits perfectly into the relevant system topology. As a result, it facilitates safe and, above all, accurate monitoring that is independent of any project-specific string layout and grounding concept.
We would be delighted to offer you a tailor-made solution to suit your personal and project-specific requirements.
Features
Measurement of 8 to 24 individual strings or 16 to 48 strings with double assignment
Individual string protection in the positive or in the positive and negative poles
Integrated surge arrester
Integrated DC circuit breaker
Comprehensive status monitoring
System voltages up to 1,500 V DC
Manufacturer-independent, open Modbus RTU protocol
Glass fiber-reinforced plastic casing for harsh industrial use
Pre-configuration for easy connectivity to the data loggers WEB'log and blue'Log X-Series
High level of expandability
Your benefits

Precise yield monitoring on the string level
Cost-efficient, high-quality string monitoring
Can be adapted flexibly to the grounding concept and project-specific requirements
Reduced maintenance requirements thanks to easy fuse replacement
Maximum flexibility as regards system design through tailored expansions
Detection of even minor yield losses
Advanced monitoring through querying status signaling contacts
Tailor-made solution for your PV power plant