blue'Log X-Series data loggers gather all data from your PV system and are the central components for net integration. The blue'Log X-Series is also the on-site monitoring interface for the VCOM portal (virtual control room).
Thanks to its graphical user interface, the data logger can be quickly and simply configured locally on site or from a distance with live remote access via VCOM. The X-Series sets new standards in the areas of safety, installation, maintenance, user friendliness and networking of web portal and data loggers.
With the X-1000, X-3000, X-6000 models, a perfect solution is available for every system size.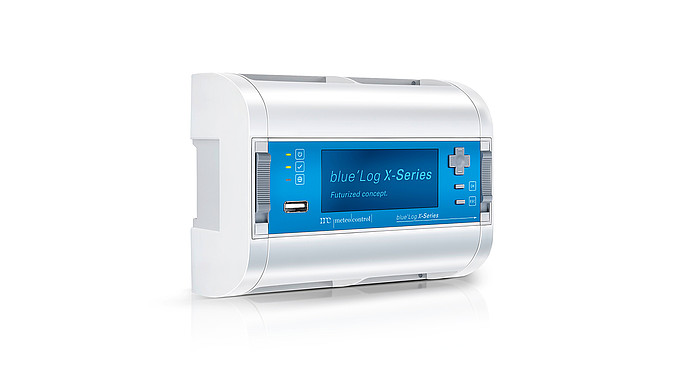 Features
Central recording and transmission of all system data
Plant Control Function
Mixed mode inverter operation
Manufacturer independence
Direct Marketing Interface
Live access via VCOM
Newest firmware via remote update
High security standards
Intuitive user interface
Modular system
Your benefits
Time-saving commissioning with quick-start wizard
Time-saving support with live access over a secure connection
Future-proof through hardware modularity and regular firmware updates
Security thanks to encryption and prepared for future security requirements
Lower costs due to mixed mode inverter operation with different manufacturers
Better ROI through fulfillment of all regulatory requirements for trading on the electricity market
Cost reduction thanks to modular system
Manufacturer independence
No matter whether you are talking about a mixed park or a heterogeneous portfolio – with the all-in-one driver of the blue'Log X series you can meet the requirements of high protocol variety with a maximum level of flexibility.
Regular updates will continuously expand the compatibility of your system – for a sustainable, future-proof solution.
blue'Log driver data sheets