September 26, 2022 |
meteocontrol and ENOVA - the future of the solar market in the MENA-region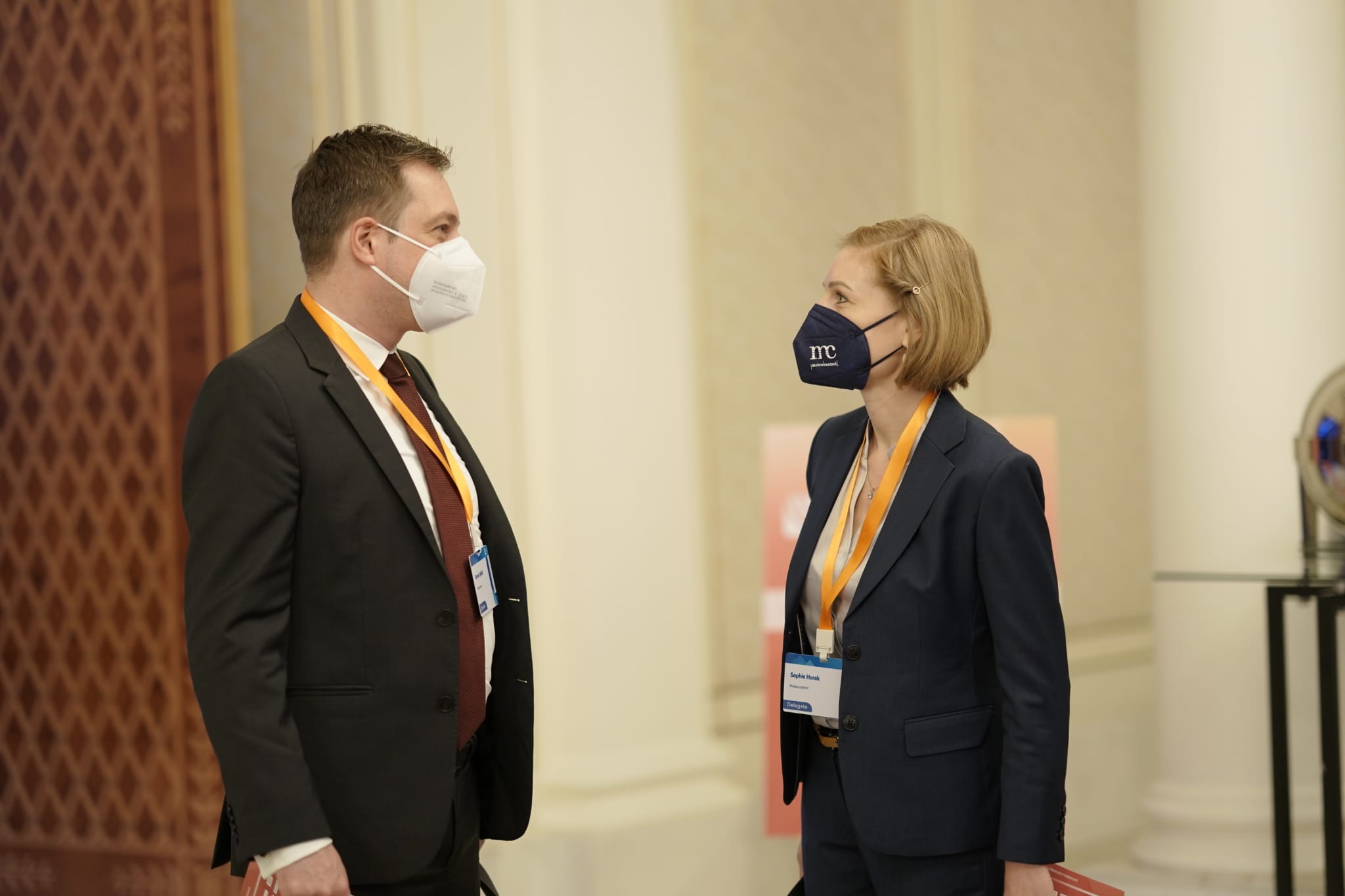 During their successful business trip to Saudi Arabia this summer, Rouven Lenhart and Sophie Horak once again realized the enormous potential of the MENA region for the renewable energy industry and the continuous growth of meteocontrol in the region over the past years.
Since the effective expansion of business operation to Dubai, we have successfully further grown our position there. Thanks to the team effort of our experienced local colleagues and our new employees, we are able to strengthen our presence in the emerging MENA market. We also owe this development to our trustful business relation with strong local partners and clients, such as ENOVA, a regional leader in the energy-management sector. Together with ENOVA, we were able to collaborate on numerous successful projects such as Dragon Mart and Ibn Battuta Mall. With almost 12,000 solar photovoltaic modules in total, these two sites will, reduce their CO2 emissions byover 3,500 tons per year. Furthermore, the support from the Dubai International Academic City project provides the opportunity to supply 2/5 of the electricity of one of the largest business communities in the region with solar power.
ENOVA is a sustainability partner in delivering integrated energy and facilities management services that help customers achieve their financial, operational, and environmental targets. For their achievements, they were awarded "Top Brand PV Seal" by EUPD Research & Joint Forces for Solar Global and "Solar and Renewable Energy in Buildings Excellence" by RetrofitTech MENA Summit and Awards. This honors the market leader for energy management in the MENA region for what Sophie Horak, Business Development & International Sales at meteocontrol, has already experienced in joint projects: "We are strongly focusing to extend our activities in Saudi Arabia due to the enormous potential of the market. Together with our local Team in Dubai, we are ready to share our expertise in the field of monitoring and control with local partners to make the market entry a success story."
Together, we want to continue our road to success and drive the development of photovoltaics (PV) in the MENA region forward. In addition to the Dubai location, Saudi Arabia also plays an important role. Rouven Lenhart, Executive Vice President Sales & Marketing, confirms that the Saudi Arabian market has great potential not only for meteocontrol itself, but also for the future of renewable energies in the Middle East: "The Kingdom of Saudi Arabia is one of the largest territorial countries in the region and, with a population of over 35 million, offers enormous potential with very good conditions for renewable energies, especially photovoltaics.
Thanks to our many years of experience in the area, the good and, above all, trusting cooperation with our local partners, we see excellent prospects for contributing to the energy transition here as well.".